Good morning all – it's going to be a busy day in health reform land – so here's the latest.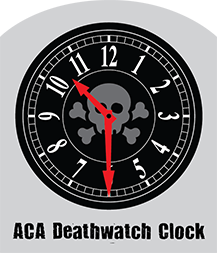 Republicans have released their long-secret healthcare plans; don't get all excited as it's going nowhere, mostly because Congressional Republicans aren't all behind it.
This legislation will have to pass the House and Senate.  It will not pass the Senate as is, because four Republican Senators have publicly stated they will not vote for the bill due to concerns over Medicaid coverage.  Three other Republican Senators have expressed concern with the cost of the bill, and appear reluctant to vote in favor.
For the bill to pass, at least 7 Democrats would have to get behind it- which is highly unlikely.
Republicans will not ask CBO to score the bill – thus we don't know what the impact on federal deficits would be.  There's also no estimate of how many would gain or lose insurance.
And, Freedom Caucus members in the House are denigrating the bill as "Obamacare Lite", demanding a "clean repeal" instead of a replacement.
So, this is mostly an academic exercise, but does provide a starting point for the GOP.  Here are the key points from the bills, with my quick take appended:
Eliminates subsidies, replacing them with age-based tax credits ranging from $2000 to $4000
MCM – this does little to help lower-income Americans; the current subsidies haven't been enough to drive participation, so these lower amounts won't do much.  Also, these aren't income-based, so it amounts to a giveaway to wealthier Americans who don't need the subsidy. UPDATE – late change to the bill adds income levels that would change credits.
Eliminates premium-support and deductible/copay funding 
MCM – these subsidies help poorer Americans pay for deductibles; eliminating them is a major concern of insurers, and several insurers have said they will immediately move to end coverage without the subsidies
Roll back Medicaid expansion, capping payments to states
MCM – Anathema to many GOP Governors and several Senators from expansion states.
Delays the Cadillac Tax
MCM – this would reduce tax receipts, leading to higher deficits
Ends most of tax provisions of ACA, reducing taxes to wealthiest Americans
MCM – this will result in higher federal deficits, a key issue with at least three R Senators
Eliminates the individual mandate requirement and tax penalties for failure to maintain coverage
MCM – this would likely reduce the number of young members who subsidize older and sicker people, leading to higher costs for older members.
Requires people to maintain coverage or be subject to a 30 percent penalty.
MCM – Many would likely face this penalty as 24%+ of people 26-64 have a pre-existing condition, and those who lose employer-based coverage would have a tough time paying the entire premium themselves without a job
Ends all federal funds to Planned Parenthood
This troubles some Republicans as PP provides a lot of healthcare to lower-income women.
The legislation is exposing splits among and between Republicans on ACA and health reform.  Republicans opposed ACA, but for diverse reasons; costs too high, mandate, tax provisions, Planned Parenthood.
But there is no unity around a solution.  It's easy to rally opposition to a complex issue; many Democrats have been pointing out problems with ACA for years. It's far harder to come up with a new solution because everyone has different priorities and ideologies.
What does this mean for you?
The ACA Deathwatch clock moved forward a bit – but not much…