Healthcare is changing really quickly and quite dramatically. Stuff we never would have thought of is happening every day.
A huge PBM is buying one of the largest health insurers in the world.
Provider consolidation is rapidly accelerating.
Many insurers are vertically integrating; they own thousands of providers, care-delivery locations, and are racing to build even more infrastructure.
Private insurers are pushing hard and fast into the Medicaid and Medicare markets.
Pharma is making gazillions in profits and driving medical costs higher: many employers are beginning to rebel.
The world is finally taking opioids seriously, while many fraudulent and sleazy people and companies are looking to profit from the crisis.
Medicare and Medicaid are facing major changes; the Trump Tax Bill is just the beginning of efforts to cut benefits and reimbursement.
The healthcare infrastructure of 2021 will look a lot different than it does today.
A couple things to think about.
 While scale is critically important, the bigger the organization, the harder it is to anticipate and adapt to change. Huge health insurers and healthcare delivery systems must force their people to take risks and innovate – but most of these institutions are led by executives with little tolerance for failure. 
The fee-for-service system is deeply entrenched in our entire industry. Provider practice patterns, sales rep incentive programs, provider marketing strategies, employer healthplan purchasing priorities, hospital financial systems, billing and reimbursement infrastructure, insurer business models all are fundamentally based on fee-for-service. Improving outcomes and reducing costs cannot happen without disrupting the very roots of our healthcare "system".
Our healthcare system is vastly inefficient – and that is precisely why tens of millions of Americans live off that system. Disrupting that system will cost hundreds of thousands of jobs.
What does this mean for you?
The winners will be those that understand where things are going.
There are two basic strategic options: those with a long-term view must become part of the disruption or short-termers will have to carve out a niche that's sustainable over the near term.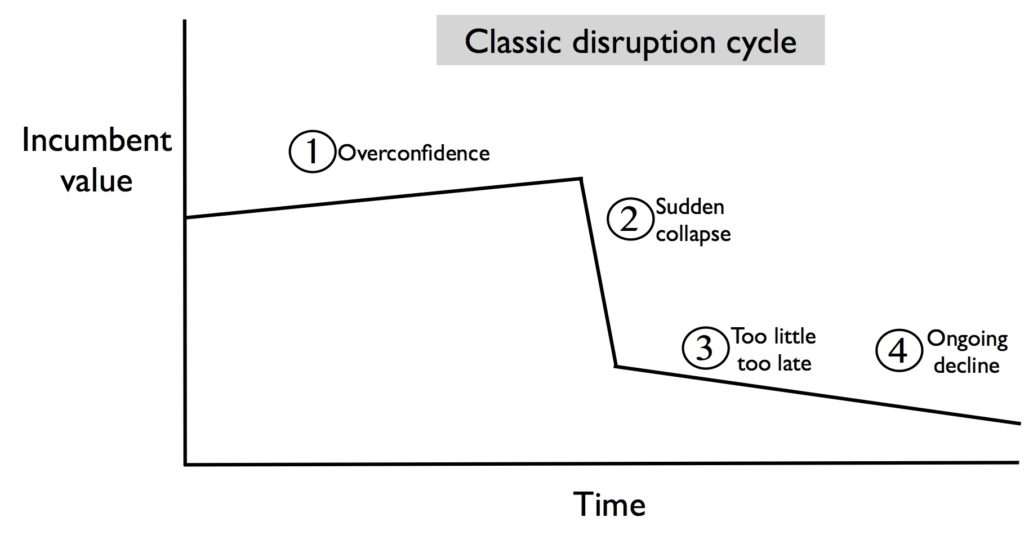 This is the third option, which most will inadvertently pursue.  Business-as-usual folks will wake up one morning and find out they're toast.