And we're off!
Despite the weather, there are over 400 people here in Boston today. That's an all-time high – even with the wet snow coming down outside. Kudos to Andrew Kenneally (Andrew handles the communications and marketing) and the rest of WCRI's staff for putting together a conference that continues to draw people to New England in March.
For those unable to make it here due to weather, follow me on twitter at @Paduda, Mark Walls compilation, LynchRyan's Workers' Comp Insider, ReduceYourWorkersComp, Sedgwick's Don Lipsy at @UofADon, and of course @WCRI.
Erica Groshen, PhD of Cornell and former head of the Bureau of Labor Statistics led off with a deep dive into labor statistics, and a discussion on the future of work. Here are the takeaways…
over the last nine years, we've added 9.8 million jobs.
Healthcare and education has consistently been the biggest job-creator over the last year; last month construction led the way.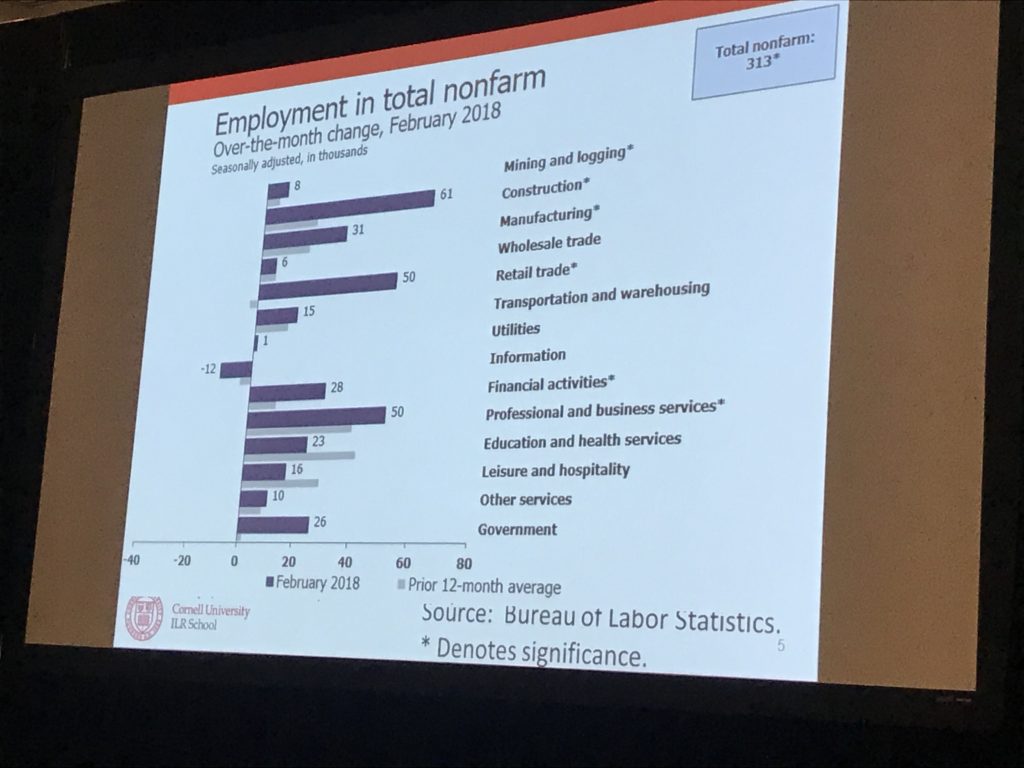 about one in five of the unemployed have been out of work for more than 6 months; employers are still pretty selective.
wage growth is flat over the last 12 months.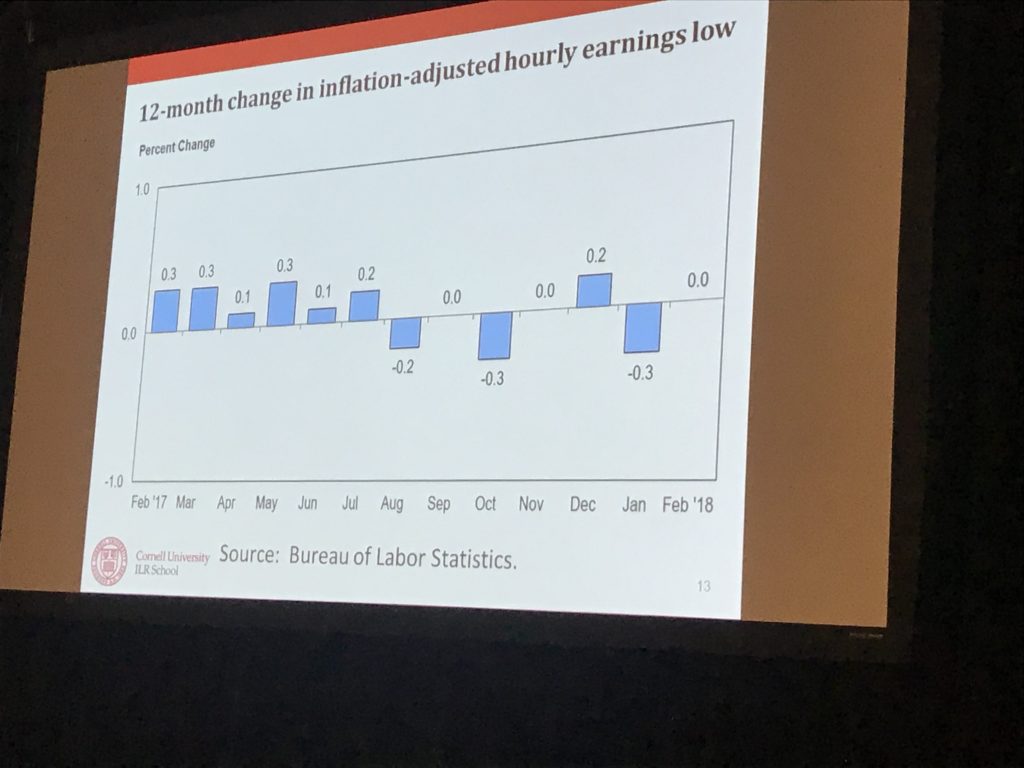 over the last 40 years, employee productivity has accelerated sharply, but compensation has not. This is a remarkable change from historical data; employees are creating a lot more value but are NOT getting paid for it.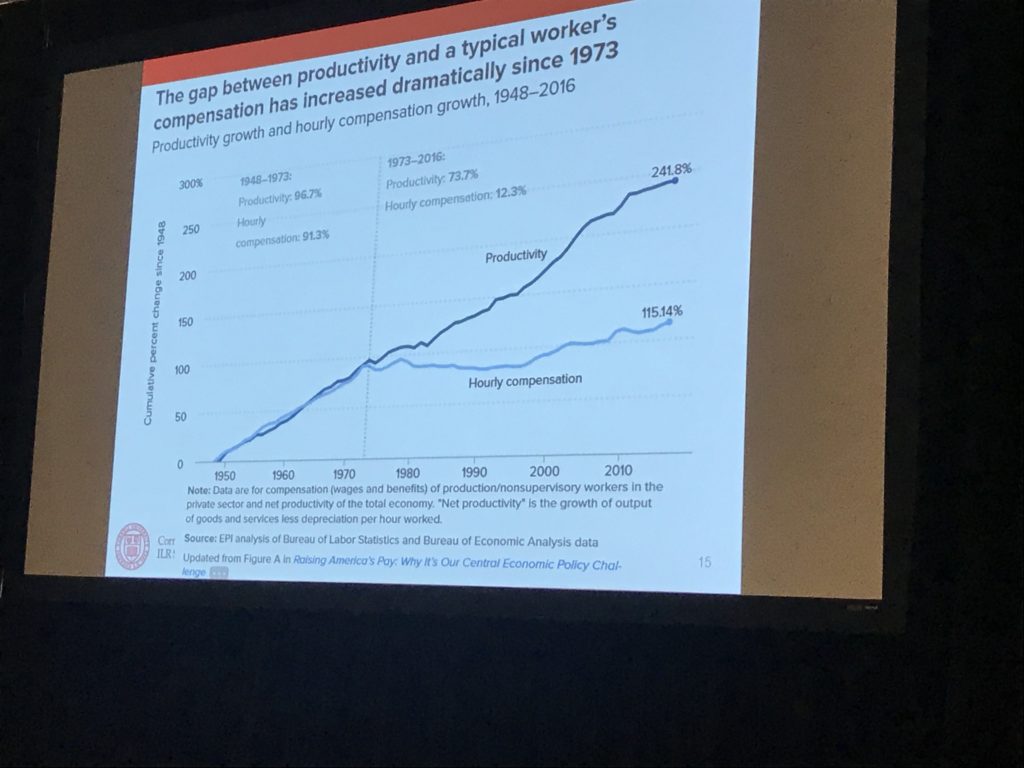 With that, we move into where labor is headed.
There will be more of us in alternative work arrangements, that is, you work for a number of different entities, or you have a series of temporary jobs.
We don't have any current data on employment in these alternative work arrangements (AWA) (due to a lack of funding for the research at BLS); the most recent information is over a decade old. However, look for new data that should be out in the next few weeks.
What we do know comes from the Current Population Surveys (CPS) – which look at about 60,000 households.
That data indicates there hasn't been much of an increase in AWA employment over the last decade – in fact, it's been flat.
I'm surprised about this; we all hear about Lyft and TaskRabbit and all the other web-enabled AWAs, and I'd assumed the number of us doing gig work was steadily increasing. It could be the CPS data is skewed due to mis-reporting or mis-identification (people like me who are self-employed may report they are "employed").
A CWS report coming out in May will give us more info on this.
Dr Groshen made the case that Artificial Intelligence and other tech-driven changes (robotics, automation) will create jobs, noting there will be a "skills gap" as workers who lose jobs (think long-haul trucking) won't be ready to take new jobs (programming AI). She went on to claim that regardless of the impact of AI and other technology, the economy will eventually return to full employment.
I admire her optimism. I'm skeptical of it as well.