Glorious week here in New York's Finger Lakes – high 70s, lots of sun, nice breeze.  I know, Florida friends, you'll be gloating in February when it's 10 below and snowing sideways…
Hospitals
NCCI's just-released research indicates facility costs are rising, driven at least in part by less competition among hospitals. Key takeaway:
Reductions in hospital operating costs do not translate into price decreases. Research to date shows that hospital mergers increase the average price of hospital services by 6%−18%.
Kudos to NCCI for this research and the piece itself. The article is very well-written, concise, and understandable for us laypersons. NCCI has upped its game considerably of late, producing excellent work and explaining what their findings and implications thereof.
I'm going to focus on this in a post next week – there's a ton of insights here that demand careful consideration from payers and employers.
For those looking to better understand how hospitals set prices, determine what their actual costs are, and how they use data to reduce costs while improving care, read this piece in HealthAffairs.
And there's this – a hospital in the Cayman Islands is delivering excellent care at a fraction of the cost of US facilities. The facility is fully accredited, provides a simple, bundled price for each procedure (instead of bills for each doctor, facility fee, procedure, implant…) and will be a very attractive option for many Americans with specific health needs.
Medicaid
My bullshit detector went nuts when a press release hit the inbox this week.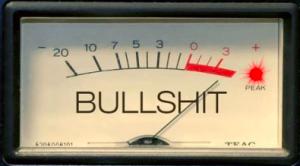 In what has to be one of the crappiest, most distorted, unscientific and biased pieces of "research" ever done, a so-called "non-partisan" entity calling itself one of the nation's "leading public policy organizations" claims:
in some states, up to 70% of able-bodied adults enrolled in Obamacare expansion earned $0 in income
I'm going to dig into this steaming pile of nonsense next week, but for now, know that this is flat out wrong.  There are so many errors, distortions, flat-out wrong statements, conflations, and unsupported conclusions in this "research" it just boggles the mind.
It's one thing to have principled disagreements on policy. It's entirely another thing to lie your ass off.
For those interested in real research by unbiased experts, the Kaiser Family Foundation's recent report on Medicaid Work Requirements is required reading.
OK, rant over – till next week.