The same folks who want to cut $537 billion from Medicare are now claiming only they can "protect" Medicare.
Out on the campaign trail, President Trump and Gov Rick Scott (R FL) are claiming "Medicare for All" would somehow harm Medicare, and seniors need to vote for them to preserve Medicare as it is.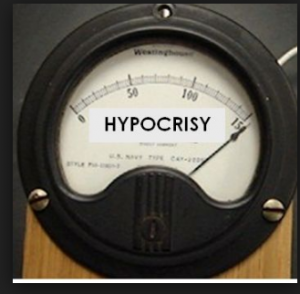 In an obvious attempt to scare seniors, Trump et al are asserting that expanding Medicare – the most-liked health coverage in the nation – will somehow result in seniors losing Medicare benefits. They support this assertion with no logic, no coherent argument, no evidence or data, yet there it is.
This from the same folks who, just a couple months ago, wanted to cut seniors' Medicare benefits. What's changed?
Elections are coming, that's what's changed.
According to Forbes, the GOP is looking for:
$900 million in cuts to rein in Medicare prescription abuses. Another $5 billion is cuts are specified to address high drug prices, while $286 billion in funding will be pared to reduce excessive hospital payments.
Now, there's an argument to be made that Medicare is not financially sustainable – especially given the huge tax cuts passed by the GOP.  And yes, we need to figure out how we can keep Medicare viable given the drop in federal tax revenue due to the tax cut.
But to turn around and claim that expanding Medicare for All is somehow damaging to a program you'd like to cut by a half-trillion dollars is, well, the height of hypocrisy.
What does this mean for you?
Medicare for All isn't a threat to Medicare.