With rare exceptions, work comp services companies don't get marketing, don't fund it adequately, and then complain when "marketing' doesn't work.
They build a product/service then try to convince buyers they need it.  Example – "buyers want to buy all ancillary services from one vendor!"
That's bass ackwards.  Instead, they should identify an unmet need, then build their products/services to meet that need.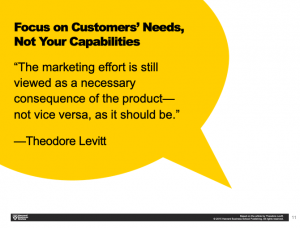 Okay, you've already got products and services, so you aren't looking to create any new ones.  Same rule applies –
figure out what the market wants,
adjust your offering so it meets those needs, and
package it such that potential buyers see how it solves their problem(s).
More broadly, services companies must understand what drives buying decisions in work comp.  I'd suggest "fear" is a much more potent driver than "greed".  Note these terms are very general and are not meant to connote actual fear or greed, but rather concern over lack of performance vs desire for optimal performance.
Buyers want to be assured the problem will be solved, the risk of non-performance is vanishingly small, and the cost will be borne by policyholders/clients/assignable to claims. They want as close to zero risk as possible – more for reasons of personal survival than corporate objectives.
And, understanding there are at least two "buyers" is critical – the exec in the home office who signs the contract and the desk-level person who actually uses the services. Both have to be comfortable that your product/service meets their individual needs, which are usually quite different.
The corporate buyers want solutions that deliver cost reductions with no compliance issues and minimal-to-no IT resource requirements.
The desk-level folks want seamless connectivity, proactive communications, and service that handles any and every issue.
What does this mean for you?
It isn't about you or your products. Start from your customers' perspective and not from your's.  And stay there.