I asked WCRI President John Ruser PhD for the scoop on the upcoming WCRI annual conference…here's the interview.
What is different this year (format, topics, approach)?
Same credible WCRI research, but different topics (e.g., How Injuries, Claims, and Outcomes Change with Age; Alternatives to Opioids for Pain Management; Readmission and Re-operation Rates among Workers' Compensation Patients, etc.).
Same focus on the pressing issues of today, but different ones compared to 2019 (e.g. Generational Differences and Stereotypes in the Workplace; Economic Cycles and Their Impact on the Labor Market; Prioritizing Mental Health for Workers Injured on the Job, etc.).
What are the issues your members are most concerned about?
The issues on this year's agenda (e.g., opioid alternatives, generational differences, the impact of the economy on the workers' compensation system, and mental health) are issues that all of our diverse membership is concerned about and would benefit from learning more about, which is why the theme of our conference is Gaining Clarity Through Research.
There are some deeper dives into aspects of medical care delivery and outcomes (e.g. readmission rates), which appears to be a change from previous conferences, can you talk about that?
We are continuously looking to help all stakeholders understand the most significant issues in the workers' compensation system today. Naturally, these are going to change from year-to-year based on what we are seeing; external actors and factors (i.e., business cycles, elections, etc.); new technologies; and new research, etc.
What are the work comp issues that are least understood and most impactful on employers that will be addressed by this year's conference?
Although many of the topics our sessions delve into may not be new to employers, they will benefit from the independent research and expert perspectives that is the hallmark of our sessions and conference.
That said, one issue that we could all stand to better understand is our panel on prioritizing mental health, since serious workplace injuries can lead to anxiety, depression, and other mental health issues. Indeed, new research from Boston University (BU) Professor Les Boden found that an injury serious enough to result in at least a week off work almost tripled the risk of suicide among women, and increased the risk by 50 percent among men.
To help us better understand the challenges workers face to their mental health after a workplace injury, as well as to learn about initiatives to address those challenges, we have assembled a distinguished panel: Prof. Boden; President Steven Tolman of the Massachusetts AFL-CIO; Dr. Kenneth Larsen of the New England Baptist Hospital; and Mary Christiansen of Southern California Edison.
What has been the most significant change in the conference over the last five years?
We seek to continue to identify those topics that are of greatest interest to attendees.  An indication of our success is that our conference keeps growing, and based on registration today compared to last year, we are on course to do so again.
Those who attend value that this a research-based conference, that there are high-level networking opportunities, and that the conference is of appropriate length.
This combination brings a diverse and dedicated (senior-level) crowd of people who are interested in understanding the trends that are occurring in workers' comp and learning actionable items they can use in their jobs.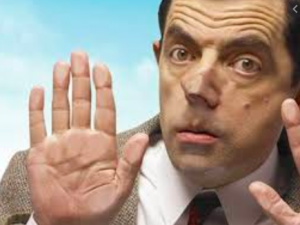 I'd add that the Conference always sells out.  To make sure you're not this guy, register here.
.