Here's how to think about price and service. Hint – getting it right requires taking the time to dig deep…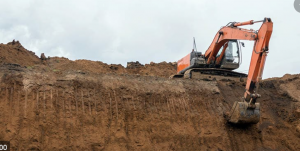 Commodities vs specialized services
All "services" are NOT created equal. Some are commodities – drugs, facilities, PPO networks, and some other types of medical services/treatments. These are usually – but not always – best bought from a big company with big buying power.
Pharma is a great example. Buying power is king – generally speaking, the bigger the PBM's non-WC business, the better the price. Workers' comp represents a tiny fraction of total drug spend – as in less than 1 percent. PBMs that aren't owned by a PBM with a lot of group health, Medicare Part D and Medicaid business have to buy drugs through a third party, adding cost and complexity to each transaction and complicating communications.
In contrast, specialized services aren't uniform; think clinically-oriented services, those delivered to high-need patients e.g. powered wheelchairs, medical bill review. These aren't "vendor size dependent."  That is, what matters is NOT the buying power of the supplier, but it's customer-centricity, depth of knowledge, flexibility, and adaptability.
The power wheel chair has to be the right weight carrying capacity, have the right functionality, fit thru the right width and height, and meet the user's functional restrictions and limitations. These are one-offs, customized (or manufactured in very small quantities, then customized) for each individual.
Okay, that's one part of the equation…but just one. There's more to this than just theoretical buying power.
Ownership – Investor vs Strategic
This can have a major impact on the level of service – but it may not be what you think.
Some of the vendors owned by investors have a smart long-term plan, are well-managed, and not overly burdened with debt (which can suck up cash flow needed for staffing, training, IT, product development…).
Unfortunately others have none of the above…and I'm sure you know who I'm talking about.
Then there's those WC services companies that are owned by another company (generally called a "strategic" buyer as opposed to an investor or "financial" buyer). In most instances, the WC services company is a small part of a much-bigger organization. If the WC company is lucky indeed it may get the attention and commitment of the parent's senior execs. The execs help by leveraging the parent's assets, skills, and buying power to help the WC subsidiary succeed.
More often, the WC subsidiary is treated like just another asset, albeit a very small one. Senior execs are focused on their main business, and the WC sub is a distraction, gaining attention only when quarterly earnings reports are due. WC is a line item of interest only as a source of cash. The result is chronic under-investment, declining service and loss of key staff, tremendous pressure to maintain pricing and an inability to innovate and improve.
The industry is littered with now-gone-but-once-good companies that were bought by huge group health entities or big investors that proceeded to screw them up until they all but disappeared.
Netting it out
Huge companies have the ability to delivery the lowest price for commodities, driving value for their WC subsidiaries.
Some WC subsidiaries pass those prices on and some don't. It's not the type of owner that matters, rather does the investor or strategic owner have a plan, is it focused on the customers' needs, and how well does it execute that plan.
Similarly, some big companies can and do deliver great service, and many smaller ones do as well.
Others, not so much.
What does this mean for you?
Assumptions are always dangerous – especially when they drive major buying decisions.