Sedgwick has acquired Orchid Medical in what is the giant TPA's latest move to add more services to its portfolio. Sedgwick hasn't posted on this yet; when it does it should be here.
Over the last few years Sedgwick added Managed Care Advisors (government contracting firm focused on work comp services) and CareWorks (WC services firm acquired as part of the York deal) to its portfolio; multiple sources indicate it is deep into discussions with start-up work comp PBM CadenceRx to supply back-office and perhaps network services (CadenceRx uses a third party for its retail pharmacy network).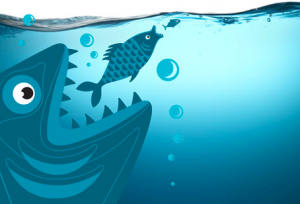 The net effect of these acquisitions/ventures – which continue Sedgwick's decade-plus expansion into work comp services – is to add top-line revenue to the company's financials and increase profitability. (I've written about this here, and described how TPAs are growing here (the latter was a while ago…but a pretty accurate forecast.)
Here's how this works.
When Sedgwick uses a specialty network like Orchid to arrange for durable medical equipment for a claimant, the actual cost of the DME is booked as "revenue" by Orchid. This makes Orchid's top line bigger – and bigger is always better.
Now that Sedgwick owns Orchid, Sedgwick gets to add that revenue to its top line. If/when it launches its own PBM the giant TPA will look giant-er simply because drugs bought by its customers will count as revenue for Sedgwick.
I'd hazard a well-educated guess that Sedgwick will move as many customers as possible from external service providers to Orchid.
OneCall is the most likely casualty…reports indicate staffing reductions already occurred in Jacksonville.
Based in Orlando, Orchid provides a range of ancillary services including imaging, DME, transportation and translation to the work comp market. Sources indicate a large chunk of that business – perhaps half or more – flows through HealthESystems' ancillary pipe aka ABN.
What does this mean for you?
If you are a Sedgwick customer, you may want to have a detailed discussion re its plans re ancillary services. A very careful and studious analysis of costs and benefits might be a good idea.
If you are a current Orchid customer and Sedgwick is a competitor, make sure the powers-that-be are aware of the transaction.
If you are an Orchid competitor and Sedgwick is a client, you're probably way ahead of me.