Is an apt metaphor for my ongoing and – so far – futile effort to get industry "thought leaders" to focus on the impact of human-caused climate change on worker health – and workers' comp.
But, never one to admit a cause is hopeless (see my past battles to stop physician dispensing)…here we go again.
KFF just published an analysis identifying the:
occupations that are at increased risk of climate-related health impacts, examines the characteristics of workers in these jobs, and discusses the implications of these findings
This should be required reading for actuaries, underwrites, and risk managers…especially those in states:
with record high temperatures – looking at you, Texas;
vulnerable to hurricanes – looking at you, southeastern coastal states;
and under air quality alerts due to wildfire smoke – looking at most of the midwest and northeast – and western states too.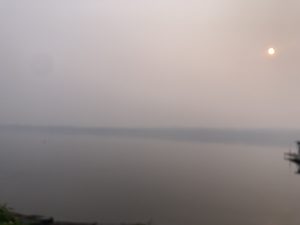 so much for my rowing workout this morning…or construction work, or agricultural work, or roadway maintenance, or utility upgrades, or forestry, or sanitation, or first responders…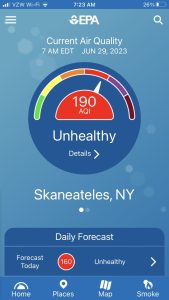 Key takeaways from KFF's research…
there are over 65 million nonelderly adult workers in occupations at increased risk for climate-related health risks, accounting for over four in ten of nonelderly workers.
workers in occupations with increased climate-related health risks are more likely to be uninsured, contributing to challenges accessing health care.
For risk managers, actuaries…and anyone a) committed to worker health and/or b) with dollars at risk, ere's a handy list of occupations with high exposure to climate-change related health risks…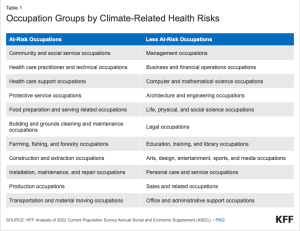 What does this mean for you?
Reality always wins. 
Ok trolls, have at it…