M&A activity in the world of workers' comp services has been somewhat quiet of late, although there's been some under-the-radar activity that – taken together – shows consolidation continues.
That's no surprise…workers' comp is a classic mature industry with all the attributes thereof. Scale is key, margins are tight, cost-cutting is constant, and funds for innovation scarce.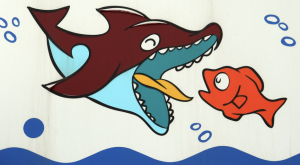 Here's a quick roundup of recent activity from various sources…
Sedgwick is rumored to be doing a re-capitalization, another word for current investors cashing out a chunk of their equity. In my view TPAs are one of the very   few workers' comp service sectors that have growth opportunity, so terms may be favorable. However, interest rates are still a drag (recaps almost always involve taking on a lot of debt) and of late private equity (PE) investors seem really hesitant to close on deals.
Of note, WC is just one of the insurance lines handled by the giant TPA – those other lines are in rough shape (more on that in a future post). I don't know whether P&C carriers will be more or less interested in outsourcing work to TPAs for non-WC lines, but those calculations will undoubtedly weigh on potential investors' enthusiasm for a Sedgwick transaction.
Ametros inhabits another sector that could be quite promising – handling funds from claims settlements. One of the extremely few companies that really gets marketing (which is NOT sales support or writing proposals), Ametros is rumored to be in the final stages of a sale/recap. While I like the company and the sector, reality is major growth is really dependent on what CMS does – or doesn't do – re Medicare Set-Asides. CMS' continued lack of a coherent, consistent, and clear policy on if/when MSAs are required for what lines of insurance is nonsensical, frustrating, and a disservice to we taxpayers.
Enlyte/Mitchell/Genex just completed the acquisition of Therapy Direct, a rather small PT management firm. Expect TD to be fully absorbed into Enlyte subsidiary Apricus with most functions assumed by Apricus' current staff. Unfortunately, that's just the way these things work; Enlyte gets a few more millions of revenue and reduces costs by cutting expenses. Classic mature industry growth…buying revenue to grow top-line. 
Lastly, any potential transactions for One Call are likely on hold pending resolution or conclusion of various legal issues involving current investors; word is some are suing others.
There are a couple others in various stages…will wait and see if things progress or not.
What does this mean for you?
In a highly mature industry, it's
Scale. Efficiency. Differentiation. Service.