Yesterday's post re the Jobless Economy triggered multiple thoughtful responses, including one from a colleague noting construction may be somewhat insulated from automation.
I did some quick research, and here's what I found.
Briefly, it looks like we will see more and more construction automation using 3D printing in the near future, especially for small projects (think small houses) and components of larger buildings and structures.
One Chinese company built 10 single-family dwellings in a day using 3D printing. More recently, they built a five story apartment building and large villa using a 3D printer that measures 6.6 meters in height, 10 meters in width, and 150 meters in length. This is China, where labor costs are a small fraction of what they are here in the US…
A company in Holland is building a pedestrian bridge using six-axis robots.
In Chicago, a machine built a mini-tower out of gravel and thread.
And here's a luxury hotel in the Philippines built in large part by 3D printing.
But construction automation is by no means limited to 3D printing.  Drones, automated construction equipment and vehicles,
Here's a video of drones building tall structures out of bricks.
Komatsu is investing heavily in automated heavy equipment, what some might call "ground-based drones".
A big player in this business is Skycatch, a U.S.-based company that allows for precise mapping of construction sites and integration with automated equipment.
And here's your construction project of the future…workers operating computer pads and joysticks, not hefting shovels and hammers.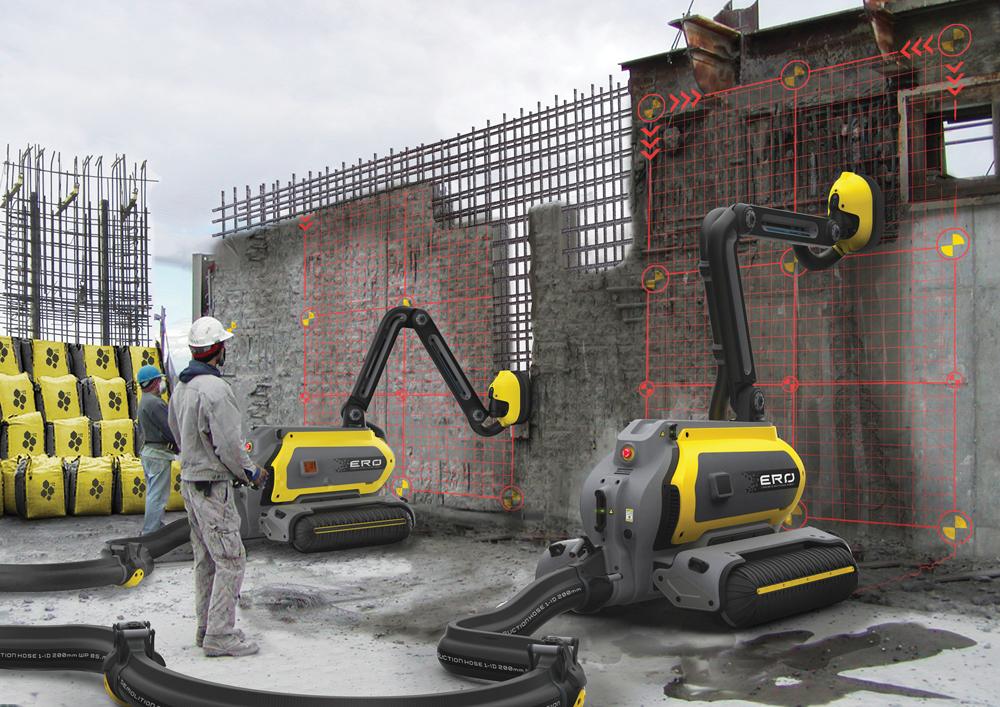 Here's a very good detailed discussion of construction automation – required reading for work comp underwriters, construction defect insurers, GL writers.
So, what does this all mean?
6.7 million people were employed in construction jobs in November, 2016. If Congress approves a new infrastructure investment initiative, we can expect to see that go up significantly.
We will also see construction companies dramatically ramp up their investments in construction automation, robotics, drones, and automated vehicles.
What does this mean for you?
As with all automation, we're going to see:
much higher productivity per worker
fewer workers
much less opportunity for low-skilled workers
much more opportunity for high-skilled workers
a much safer workplace.