Some doctors are changing the way they talk about and address pain, offering hope that fewer opioid addicts will be created.
And we are starting to learn how to better help those with substance use disorder – a term that better describes those addicted or dependent.
I learned a lot in a recent interview with Faye Jamali MD, a California anesthesiologist who found her brain "hijacked" by opioids.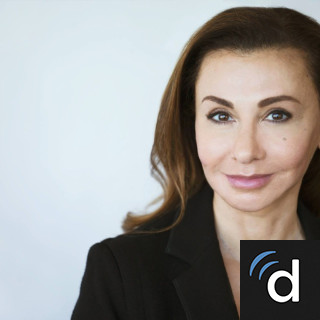 According to Dr Jamali, It began with a fluke of an accident at a child's birthday party, in which she broke her wrist. Two surgeries followed. Sidelined and in pain, Dr Jamali turned to painkillers prescribed by her doctor. Feeling increasingly depressed, and with easy access to drugs, Dr. Jamali began to inject herself, rather than heading to the ER. "That's when my brain got hijacked," she says, adding that "I knew nothing about addiction."
After going thru the recovery process, she's been sober for eight years, and recently left Kaiser Permanente to help other physicians recover. Here's an excerpt from our conversation. (Note emphases are mine, and I while tried to capture her comments precisely I may have made errors)
MCM – How has pain management changed?
Dr Jamali – Over the last 4-5 years there's been a big push to limit amount of narcotics prescribed. Before, it was taught that if patient has pain, just give them as much as they want…that's changed, that isn't being taught now, we are on the right track now.
[Instead medical students are being taught] multimodal analgesia, NSAIDs, nerve blocks, and to use PT more.
In California there has been a big push to look at pain holistically and change patients' expectations about discomfort levels. You can help manage it using different medications and medical services.
MCM – Can you talk about specific changes you are seeing with pain management?
Dr Jamali – with pre-emptive analgesia, there's less post operative pain if you block it first with nerve blocks [before surgery is performed], then keep using nerve blocks to reduce the need for opioids after surgery. We found that that the care type was key to minimize the amount of opioids needed pre- and post- surgery. Patients who have pain in the hospital are much less likely to get up and walk around, so [nerve blocks help patients be] ready for more activity.
Patient acceptance of pain is also important; We have worked to help patients understand about managing pain, by decreasing opioids or [prescribing] no opioids, you feel better because your mind will be clearer and you will recover faster. There are other ways to manage the pain, to get you comfortable enough to do your errands. Lots of positive reactions from patients to this as opposed to the last time they had this.
Patients have been very happy with the nerve blocks and nerve catheters… patients doing a second knee replacement said this [change in pain management] was night and day with them, [they were] more clear headed, more comfortable, could do their PT…We take pain seriously – pain impedes recovery, this different strategy was better for them.
MCM – For those already addicted– what has worked?
Dr Jamali – [The most successful] Programs for recovering physicians are completely holistic, not a 28 day approach, may be 90 days. Physicians in recovery should have a 5 year plan of what you should be doing; weekly group, Medication Assisted Therapy, practice monitors. For the general population it is extremely expensive to go to inpatient treatment.
12 step is the only one that is free, but there is very little data [on success rates] as it is anonymous.,. Basic data indicates [long-term success is] 8-10% [of patients], AA-type programs say it is higher. Patients do it because it is free. In and of itself it isn't enough. Should be longer, include component of what made this person get into addiction, lot of times there are factors that enabled addiction, in many instances that isn't covered [by these programs].
Relapse occurs because we aren't treating the disease…we don't only treat the first 90 days of diabetes…. It [substance abuse disorder (SAD)] is a medical disease that needs long-term treatment.
We need to think of addiction as a disease and not stigmatize it. As long as there is a stigma we won't treat it as we do with other diseases. All evidence indicates it is indeed a disease, this is a powerful highjacking of the brain that leads to this behavior.
There should be national or state standards for treating SAD, requiring enough long term treatment…Can't just lock them up, need to have a plan. There should be a gold standard for what should be offered to patients who are addicted right now. Look at the causes, what is needed to deal with that over the long term.
Public perception is changing, it used to be addicts are bad people, now we see doctors, soccer moms, teenagers who are part of the problem, they can't get more drugs so are doing heroin.
MCM – What is the role of opioid manufacturers?
We dealing with the intersection of profits and what is best for society. Far too many pills are going to small towns. Incentives are in the wrong place. Free market has a role in many areas, in healthcare it should not be a free market system…Should not be a profit in treating patients with illness. There's no financial incentive to prevent a disease if they can profit from it.
Key takeaways:
Substance Abuse Disorder is a chronic disease
We need to stop stigmatizing sufferers
Long-term multi-modal treatment is critically important