On a panel discussing opioids, Dr Bogdan Savych of WCRI opened with a review of WCRI's latest research looking at the link between opioid prescribing and the duration of disability.
It is great to see WCRI spend a big chunk of time and research dollars on this – which I believe is the biggest problem in workers' comp today – and will get worse long before it gets any better.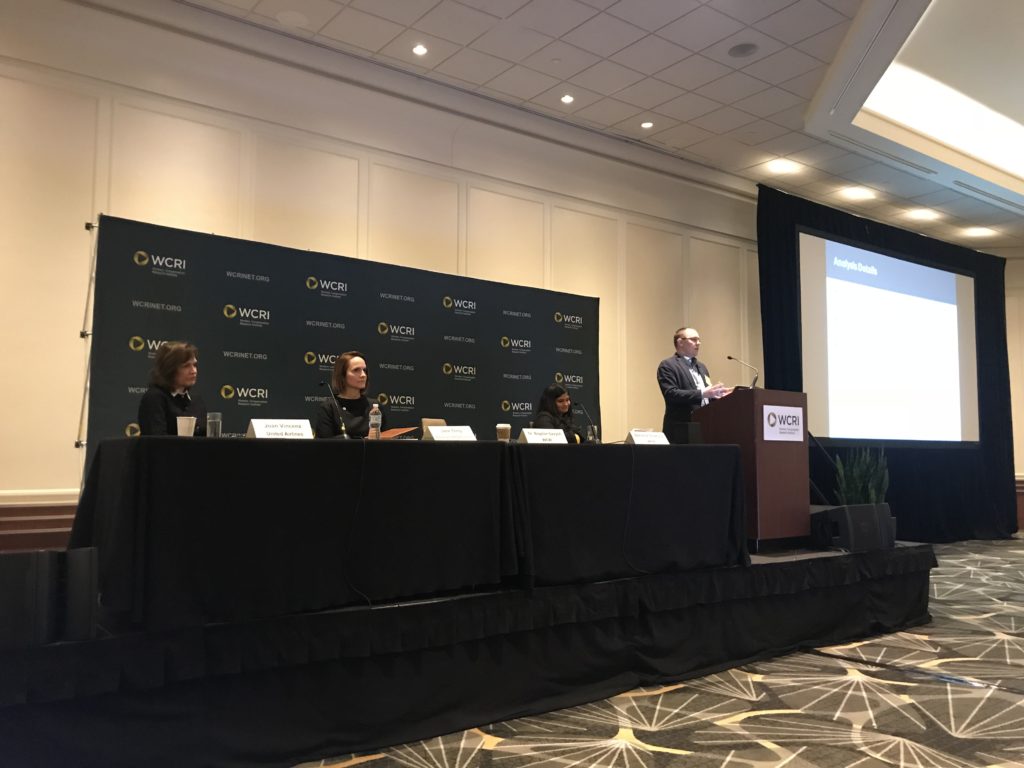 Couple quick data points…
One of 10 workers who get opioids are still taking them after 90 days.
And, between half and 85% of workers (not surgical cases) who had pain medications were still getting scripts for opioids 3 months later
There's really significantly different prescribing patterns depending on geography – NOT evidence-based guidelines, severity, injury type, etc – but simply where the patient is treated. (so much for the science of medicine…)
That's just nuts. (editorial comment)
Dr Savych's study looked at low back pain cases, noting that most guidelines do NOT recommend opioids for low back pain – and certainly not for long term treatment.
Workers with longer-term opioid scripts had more than triple the duration of disability of those who did not use opioids over the long term.
Yet there is NO evidence that opioids are appropriate for long term treatment of low-back pain
Takeaway – Do everything you can to prevent workers from taking opioids over the longer term.