Physical medicine – chiropractic, occupational and physical therapy – accounts for about one out of every six dollars of workers comp medical spend.
Key takeaways from DR Rebecca Yang's discussion of the latest CompScope(tm) report:
The location of PM services has shifted from hospital outpatient to non-hospital locations since 2003.
PM accounted for almost 18% of WC medical costs, with non-hospital totaling 14.6%.
Part of the reason is likely reimbursement; non-hospital care averages $41 per unit, while hospital is almost 50% more expensive at $60; this varies quite a bit by state.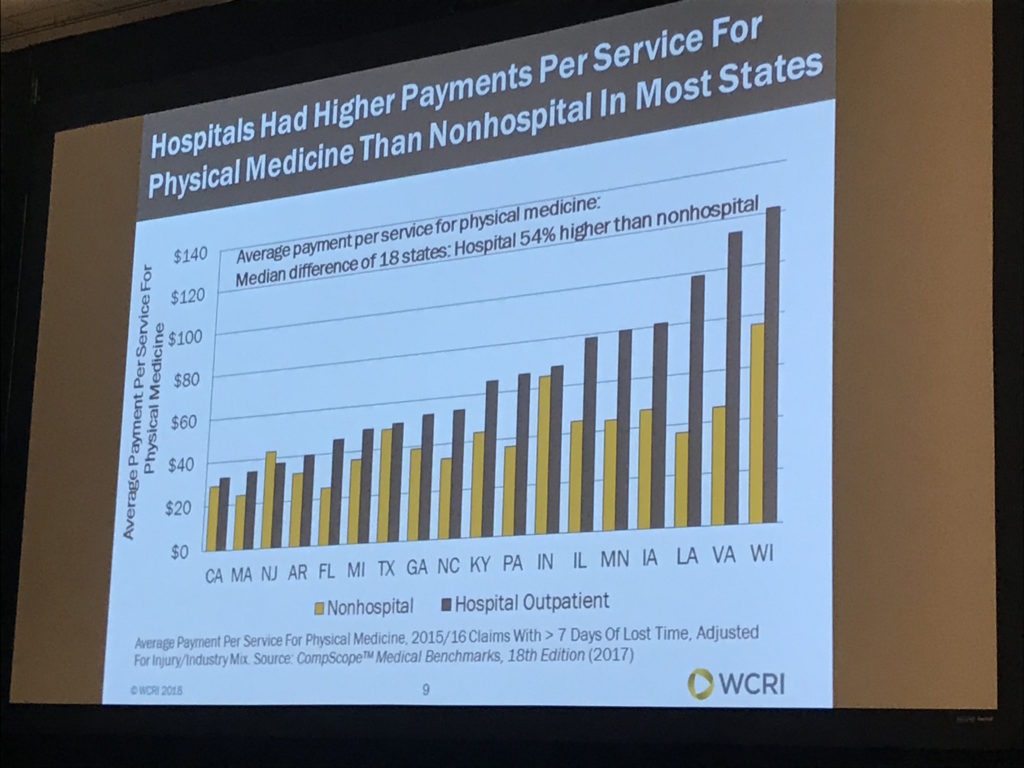 Anecdotally, several payer clients have told me their PM costs have been increasing; some are concerned and others see this as likely – and not unwelcome. This latter group sees PM as a replacement or substitute for more invasive/riskier and expensive care – specifically surgery and opioids.
Don't have any data to support these anecdotes, but hope to hear from anyone who's looked into this.
What does this mean for you?
Increasing physical medicine costs may well be a good thing.