Is now available from WCRI with their latest compendium of Cost Containment Initiatives.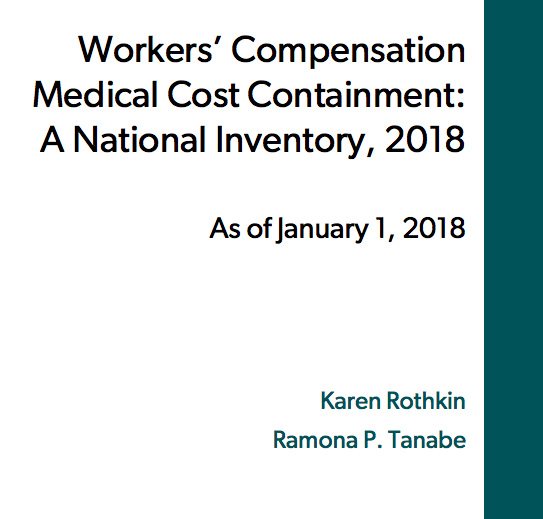 The annual report is a must-have for anyone working in the business in any capacity.
A few interesting notes for those not already immersed in the intricacies of comp regs…
Only five states don't have non-facility provider fee schedules.
The vast majority of these fee schedules are RBRVS (Medicare) based
There is wide variation among the states – a  lot of this variation appears to be based on factors other than logic or reason.
Eight states do NOT have fee schedules for drugs; most are AWP-based but several are U&C; California uses Medicaid.
While most states have pretty tight inpatient fee schedules, outpatient is a different story. There's wide variation and many look to be rather…flexible. Same is true – but even more so – for ambulatory surgical centers.
The description of employer/employee choice of treating physician is comprehensive and detailed.  Suffice it to say that the old saying "when you've seen one state, you've seen one state" is accurate indeed.
Kudos to WCRI's Ramona Tanabe and Karen Rothkin for doing the work to put this together – so we don't have to!