States, cities, counties, school districts, and individuals all have sued the opioid industry.  A lot of these have been consolidated in one suit in Federal District Court in Cleveland under what is known as Multidistrict Litigation or MDL. The judge in that case has ordered trials to begin in 2019.
Courts and law enforcement go after penny-ante street dealers, narcos, and their supply chain, and now they are going after guys like this…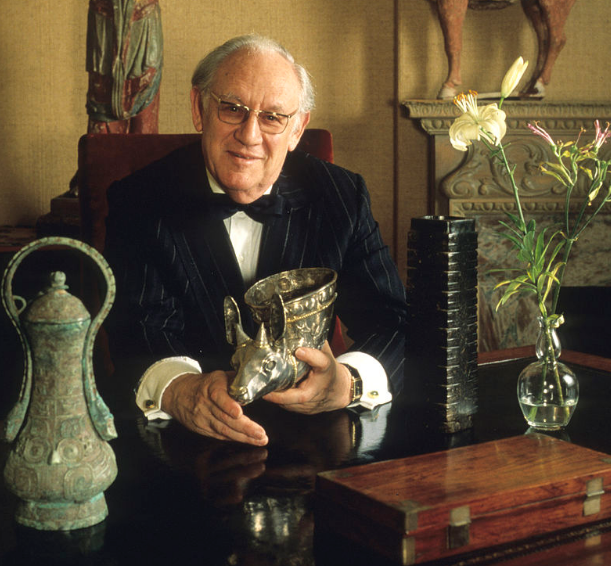 This is Arthur Sackler MD of Purdue Pharma, courtesy Wikipedia.
In Cleveland, Judge Polster has ordered the DEA to turn over voluminous records of opioid transactions next week. The records, for a handful of states for 2006 – 2014, will be used to identify what drugs were shipped where by whom.
While hundreds of cases have been consolidated into this one, the Judge, Dan Aaron Polster, has no jurisdiction over many more suits that have been filed independently by individuals, employers, providers, estates, and others.
But the MDL case overseen by Judge Polster is instructive, as he is focused on not only resolving the case, but finding long-term answers to what will certainly be a decades-long struggle to deal with the harm caused by the opioid industry. His intent appears to be to help identify financial resources to help pay for that work.
From the LaCrosse Tribune:
The judge's ultimate goal is to "dramatically reduce the number of the pills that are out there and make sure that the pills that are out there are being used properly.
"The court observes that the vast oversupply of opioid drugs in the United States has caused a plague on its citizens and their local and State governments. Plaintiffs' request for the … data, which will allow Plaintiffs to discover how and where the virus grew, is a reasonable step toward defeating the disease," the judge wrote in an order.
Estimates of the harm already caused and the bills that will come due are in the hundred billion dollar plus range, this for an industry that sold almost $10 billion in opioids in one year, 2015.
So, back to my question.
When is the workers' compensation industry, a group that buys way more than 10% of the opioids sold every year, going to sue the opioid manufacturers and marketers? 
We are waiting…