How does our healthcare stack up against the rest of the world?
As we think about the possibility of moving to some version of Single Payer, we have to look at all sides of the question – what do we pay, what do we get, and how is that working for us.
Let's start with a quick snapshot – we pay twice as much as the average country, to get results that are generally worse than average.
Would your business survive if you delivered these results at this cost?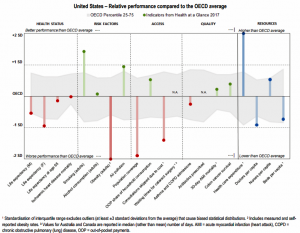 Briefly – we are paying twice as much as the average industrialized country, yet our life expectancy is lower, more of us die from heart disease, far fewer of us have insurance coverage, and too many of us are admitted with breathing problems.
Want more?
It won't surprise you to see more Americans skipped taking medications because they couldn't afford them.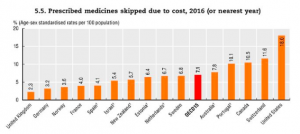 Add that to the fact that the US has a higher percentage of adults with diabetes than all but two countries, and we know that the prognosis for many of those diabetics is poor.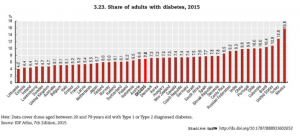 Oh, and more American babies die than in most other countries; fortunately we are just a tad better than Russia, land of alcoholism and awful medical care.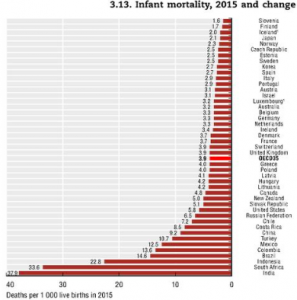 That may be because we have a higher rate of obstetric trauma than most other countries…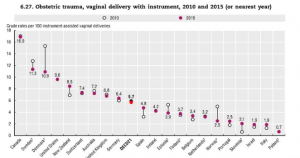 Our surgical infection rates are also average – although we pay way more than they do in other countries.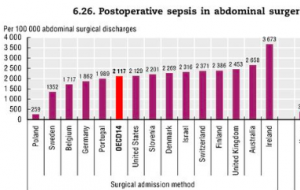 What does this mean for you?
The US healthcare system is delivering crappy results for way too much of our money. Given what we pay, we should have the fewest infant deaths, lowest surgical infection rates, highest medication adherence, and longest and healthiest lives.
And that's exactly why Amazon, Berkshire Hathaway, and JPMOrganChase are taking it on.
*Source for all charts is http://dx.doi.org/10.1787/health_glance-2017-en