Consolidation in work comp services continues with the imminent announcement Genex and Mitchell will merge in the very near future.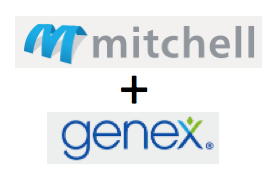 Stone Point Capital owns both companies, so it is no surprise that the two are becoming one.  Mitchell was acquired a short five months ago, Genex a couple months earlier.
While initial reports were the two would remain separate, that didn't make much sense. By combining the two, expenses will be reduced by (I'm speculating here, but it's educated speculation) eliminating duplicate headquarters functions and reducing total sales and marketing headcount.
It's worth repeating what I wrote back in April when Stone Point bought Mitchell:
According to internal sources, Genex and Mitchell will NOT be combined or integrated or even work together. They were pretty adamant about that.
Allow me just a bit of skepticism; private equity (PE) firms don't often buy companies with similar capabilities and services and leave them alone. That's inefficient: they own two separate entities – overhead, management, systems, staff,  – that do the same things. Especially when those two businesses are aligned as closely in many areas as these two are.
While Mitchell also operates the nation's third-largest work comp pharmacy benefit manager, and provides a wealth of services to the auto claims industry, Genex' offerings sort of "fit in" to Mitchell's portfolio.  Genex' utilization management, peer review, case management, and related offerings are very similar to Mitchell's. And, Mitchell provides Genex' bill review application.
Sources indicate there's a lot of leverage (debt) on the Genex deal – as there is in pretty much every acquisition – so cost-saving moves and elimination of redundant functions is likely a priority.
It is certainly possibly the two companies will operate completely independently – but I'd be surprised if that lasts very long.
Stone Point is one of the two major stakeholders in work comp services, with Carlyle the other. Stone Point's assets include:
AmTrust
Genex
Mitchell International
Oasis (not a work comp-only entity, rather a PEO with significant work comp business)
What does this mean for you?
Smart money is looking to reduce overhead expense and duplication – the right focus in a very mature market.  Other entities would do well to think carefully about whether that makes sense for them as well.