Last week we dove into the fastest growing medical cost driver in work comp – facility costs. (I've dug into this many times over the last fifteen years.)
A key question – Why?
The simple answer is from Willie Sutton; when asked why he robbed banks, he said "because that's where the money is."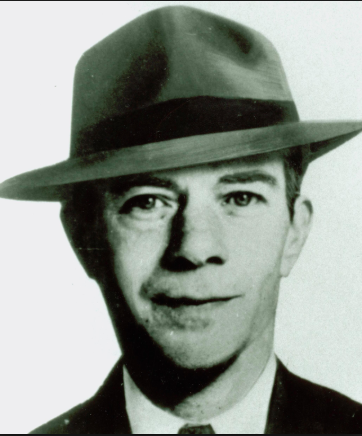 While it is indeed true that facility bills are orders of magnitude more expensive than most comp services, there's a lot more to this. I asked Dr Anthony Pelezo of Equian to expand on Mr Sutton's meme.
Dr Pelezo runs Equian's Payment Integrity operation. A physician by training, Dr Pelezo's depth of knowledge of all things coding, billing, reimbursement, and facility revenue cycle management coupled with his clinical background brings a level of practical expertise I've not seen anywhere else. (I consult with Equian's Clinical and Coding Logic operation).
Here's part of my conversation with Dr Pelezo about the soft target that is workers' comp.
Briefly, "following the path of least resistance is a common theme for many things, and healthcare payment is no exception. As a simple matter of physics (Newton's third law of motion), every action has an equal and opposite reaction. Market pricing pressures from both government programs and group health programs places pressure of other available revenue sources (such as Worker's Compensation). 
From a purely financial perspective Worker's Compensation is generally off the radar of many of the larger payment integrity companies. Overall Worker's Compensation may represent 1% of the $3-4 trillion in U.S. healthcare payments…we add to this fact that Worker's Compensation payment programs are unique State to State (like Medicaid)…[and] Programs like Medicare and Medicaid make up around 60% of the nation's healthcare spend. Group health plans make up another third of healthcare payments. The result has been that many worker's compensation carriers are dependent upon bill processing systems and limited internal resources to manage the entire spectrum of payment integrity. Worker's Compensation payment has certainly not fallen off the radar of the provider community.
Dr Pelezo elaborated on work-comp specific issues:
Policy foundations (or lack thereof) are also an issue inside of Worker's Compensation…Payment, administrative, and medical policies are all part of this equation. Some States have more comprehensive policies than others, though almost all lack any meaningful library of medical policy. In group health programs there are hundreds if not thousands of medical and administrative/payment policies in play; medical policy sets alone can number near 1,000 in some group health programs. Only a handful of States' Worker's Compensation programs have true fraud, waste and abuse legislation; insurance fraud is addressed, though healthcare billing fraud is rarely addressed. We also have the issue of State-specific code use, which contradicts the standard transaction code set adopted in 2003 as part of HIPAA; a lack of a standard transaction code set creates opportunity for confusion and errors within billing practices.
The net – most payment integrity firms focus on the big payers – group health Medicare and Medicaid because workers' comp medical spend is tiny in comparison. Add to that the inter-state variation in policies, coding, reimbursement regulations and the lack of consistent payment policies along with providers' ever-more-sophisticated billing techniques and the problem becomes apparent.
Tomorrow – solving revenue maximization. Also known as how to get Willie Sutton to look elsewhere.