Yesterday's announcement that the Justice Department will move to kill the entire ACA – with NO replacement legislation – sent shock waves thru the healthcare world.
And will send many Americans straight over the edge.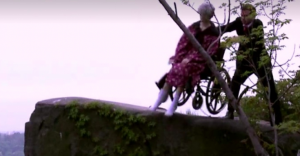 If the Trump Administration is successful, 21 million of us will lose healthcare.
Up to 133 million Americans will lose coverage for pre-existing conditions for individuals and small employers.
Insurers will be able to charge older Americans whatever they want for insurance policies.
Seniors' drug costs will increase dramatically – along with costs for wellness checks, copays, and premiums.
Hospitals will get hammered as they are forced to treat uninsured people with no chance of reimbursement.
Treatment for opioid abuse disorder will be cut by $874 million.
Insurers will be able to cap what they spend on your healthcare costs.
You may find your kids between 18 – 26 are no longer covered by your insurance.
What's even more stunning is the Trump Administration is doing all this with no plan to fix healthcare.  No legislation, no regulations, nothing at all.
For the vast majority of Americans this is catastrophically stupid and for Republicans politically idiotic.
The Trump Administration is shoving Americans off a cliff, with no regard to what lies beneath.
What does this mean for you?
If Trump et al succeed, you're going to pay a lot more for worse coverage  – if you can get it – that has caps on what your insurer will pay for and your kids over 21 are on their own.