Guns are a major public health and safety problem. Guns are associated with tens of thousands of deaths every year, most preventable.
And we Americans are among the world leaders in death via firearm.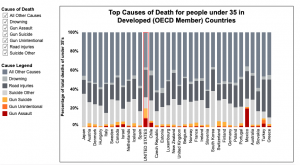 Before you make any assumptions – I own guns. I hunt – although I'm a pretty poor hunter.
My dad taught me to shoot, and handle firearms, and gun safety. Among the guns I own are his service rifle – a 1903 Springfield – from WW2 and the revolver he carried while flying in B-17s over Europe. They mean a lot to me, and one day I'll pass them down to my kids.
A couple key factoids that are worth considering.
 Most Americans – and most Republicans – want background checks and "red flag" laws.  And most Americans want stricter control of gun sales in general.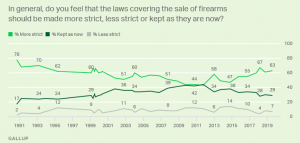 2. Firearms are used to commit far more suicides than homicides.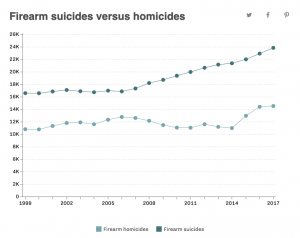 3.  People who attempt suicide with a gun are much more likely to die than those who use other means.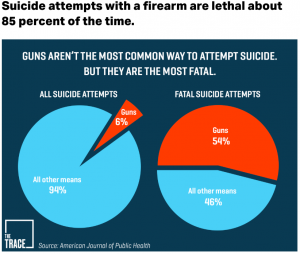 4. There's a strong correlation between higher rates of gun ownership and higher suicide rates.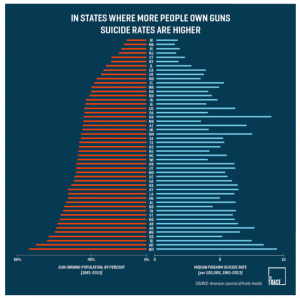 5.  Lastly, every day 65 people use guns to kill themselves.
Guns are a major public health concern, yet no other public health menace gets the same public support.  As a gun owner, I'm deeply troubled by the willingness of some to advocate positions that will get more guns into more hands – which will lead to more unnecessary tragedies.
What does this mean for you?
The data is clear – people want stricter gun laws – and for very good reason.