United Airlines' Joan Vincenz spoke on changing TPAs at the California Self Insurers' Association's Employer Summit meeting, one of those rare events that has focused, highly useful presentations narrowly targeted to the attendees.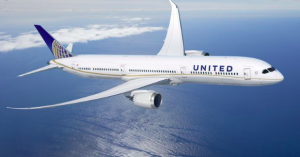 Joan's career is pretty diverse, with experience as a flight attendant, in marketing, working on safety. She's a stickler for details, for customer service, for metrics, for doing things the right way and living up to your commitments.
UAL changed TPAs a couple years ago in a process that has created opportunities for 'step change' improvements.   United had experienced progress with the previous TPA, e.g., over 6 years the number of open claims dropped by more than 40% – while employee head count increased.  However, to take the program to a new performance level, United decided to change TPA partners.
United had been with one TPA for 19 years; in 2015 the workers' comp and procurement teams collaborated on a full RFP for TPA services.  The process was both quick and intense, taking only 6 months from beginning of the RFP process to selecting a new TPA. [editorial comment – other procurers could learn a lot from this] Moving the business would be tough, as all the closed and open legacy claims would be moved to any new vendor – if one was selected.  Vincenz was not going to "leave those claims behind."
At the end of the RFP, Vincenz and the other decision makers decided to stick with the current TPA and not move. Later, after more diligence and a determined and focused effort to improve some areas and be more collaborative, she decided to move the business to the top candidate from the RFP.
Staying with a current vendor is an easy 'default' since moving 'run in' claims is expensive and there is considerable risk in making sure all the financial and claim data is moved on time, accurately and without any negative impact on injured employees.  Moving the 'run in' claims cost UAL several million dollars, plus took lots of management time and staff resources to change. Vincenz was sure to get everyone on board (especially the Chief Financial Officer and the company's external actuary)  as to why this is necessary.
A big part of Vincenz's business case to senior management was the move would pay for itself within three years, with process improvements in claims handling and other key program parameters wins.
Lessons learned
Vincenz strongly emphasized the importance of making sure you're moving your program for the right reasons and not just because of a few mistakes or because you think there are greener pastures elsewhere.  It's key to document the pluses and minuses of moving, make sure you are clear on the goals you will achieve by moving, commit to those improvements and measure them post-move.
If you're going to move, give it enough time to get it done right, but don't leave claims with prior TPA any longer than necessary.  United moved their entire program in 3 ½ months.
Watch out for problems with recent claims that go into a 'shell' status, which is the time period (~3 weeks) immediately after the move when the new TPA doesn't have access to history on some of the claims.  United set up a 'war room' for the month after the move and the staff kept access to the prior TPA's claims system so that they could help the new examiners with information.
Technology issues are also key to manage – there are multiple feeds and connections that all have to be programmed, tested, verified, and secure.
Other key recommendations included:
Pick a hard date, plan for it, and commit to it.
Have a comprehensive communications plan using corporate communications, involve the TPA, and be prepared to handle questions via a hotline to make it as seamless as possible for active claimants.
Make very sure the indemnity payments are on time – UAL prepaid all TTD payments for the month post-move date to make sure employees wouldn't be affected negatively.
Stay close to the current TPA during transition to make sure things are handled appropriately.
Train the new TPA's staff to handle YOUR standards and processes, not the new TPA's best practices.
Performance guarantees should be managed by actuarial data, e.g., United's performance guarantee required that all financial data had to be complete and accurate as validated by United's external actuary.
Celebrate success – UAL had a party to thank all the folks involved internally from all areas.
Lessons learned:
Keep your intent to move confidential until you tell the current TPA.  Leave with grace by acknowledging all the positive things they handled for your company over the years.  Demonstrate your appreciation for what they did for your employees
Keep your focus on your injured employees and make sure there is no interruption in their medical treatment or pay
Clear and consistent leadership is key; the new TPA's leadership responded and took responsibility for problems and worked to fix them
Build partnerships – these are essential to solving unforeseeable problems
One question I asked Joan was around TPA differentiation; during the process did the competing TPAs stand out from one another? The response was there wasn't much differentiation in responses to the RFP, but there was in the onsite meetings – particularly around technology,  and the questions the TPAs asked Joan and her team.
What does this mean for you?
Learn your prospect inside and out, ask them lots of questions, and make very sure your solution is specific to the prospect. And spend more time preparing for the onsite than in doing the RFP response.