A good friend and colleague sent me this note; with their permission I am posting it in its entirety.
I read your
post
today with interest.
Your projection that ALAE will be depleting the result of changes to operations during Covid19 is likely on target.  However—the WC insurers (including some self insured corps.) that I survey regularly all indicate that they are already reaping the "benefit" of having changed operating model to virtual—w/ a majority of claim staff working remote from home due to Covid19—the transition has actually worked out better than most anticipated in terms of efficiencies—in turn driving fixed operating expenses very low.
This comes at a time when emerging technology including AI is pushing for a place at the operations "table" hoping to supplement front line staff with algorithm-based analytics—for far less operating expense (and with the value proposition of better/more accurate predictive analytics and outcomes).
I am getting the impression from these fireside chats that lots of COOs/CFOs are considering retaining the operating model even after Covid19 is through with us. [Joe note – I got a similar impression from many survey respondents, specifically big insurers/TPAs are questioning why they need offices when WFH [work from home] is working really well. 
While the choice may initially drive reduced ALAE, what I am concerned about is that many WC insurers will falsely rely on lower operating expense as a justification for work force reductions, i.e., reducing front line staff or eliminating key positions in specialty areas (think Large Loss Examiners, Subrogation Specialists, Triage staff, etc.) in an effort to artificially suppress fixed costs.  While that may support short term diminution of operating expense and combined ratios——it may not serve best interests in long term.  Claim Management is the insurer's "service department."  If too-harsh staff cuts result in diminution of service quality—those choices could eventually boomerang, especially if insurers also choose to sharply increase premium post Covid19.
Joe says – What does this mean for you?
COVID19 is going to force big changes in workers' comp – and we are an industry that doesn't do change well – if at all.
Those who get comfortable being uncomfortable will succeed.
Those who think the world won't change will not.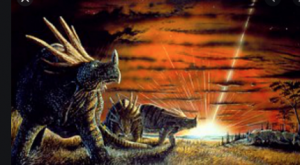 Hey, do you know how to knit? I'm gonna need a sweater…