heading up.
First, a bit of background.
Big health insurers that sell insurance via the Exchanges have to file their rates with the Feds now. While they don't insure a lot of people, their filings are detailed, public, and cover 13 states – Georgia, Indiana, Iowa, Kentucky, Maryland, Michigan, Minnesota, New York, Oregon, Rhode Island, Texas, Vermont, and Washington DC.
The fine folks at the Kaiser Family Foundation did a lot of analysis, here are the key takeaways.
many insurers are projecting a medical cost trend of 4-8%.
"A substantial share of the increase in premiums is from rising health prices and utilization of health care"
one insurer said "Medical Care Services CPI in March 2020 (pre-pandemic) was 5.5% and as of March 2022 is 2.9%. This data suggests a correction is imminent as labor and supply cost increases directly impact hospitals and physician offices." [emphasis added]
Oh, and that COVID thing? "many insurers are projecting the pandemic will have a net neutral or only slight impact on health costs and premiums."
So…what does this all mean?
My view.
for this year, increased utilization and prices will drive trend north of 5%
we'll see a bump in Q3/Q4 as increased labor costs work their way thru the system
2023 trend will likely settle around 5% as inflation in other sectors eases off.
The wild card is – brace yourself – politics.
Sen Manchin – the mercurial-I-can't-make-up-my-mind-and-it-sure-is-fun-being-the-center-of-attention Senator from West Virginia will determine if 13 million Americans can no longer afford health insurance.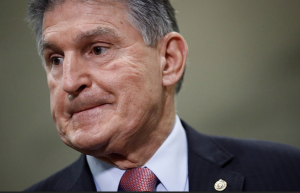 If legislation doesn't pass, health systems will have to care for more people without health insurance; some systems and hospitals will raise prices to cover their losses.
What does this mean for you?
Higher healthcare costs for the privately insured, workers' comp insurers, employers, and taxpayers.