Hint – if you are a specialty network, you are NOT in the specialty network business…
Over the  last few weeks I've been talking with Rita Wilson of Tower MSA: Rita's been attempting to educate me about the MSA world, a Herculean task to be sure.
What struck me about our conversation is Rita kept referring back to Tower's purpose, which is claim settlement. From Tower's website…
Tower focuses on the settlement of claims as we deliver measurably better Medicare Secondary Payer (MSP) compliance. We identify cost drivers and other barriers to closing claims, recommend and implement clinical interventions, and benchmark our performance against CMS responses [emphasis added]
Tower is not in the MSA business…it is in the claim settlement business.
Work comp payers don't care about MSAs, they care about settling claims – once and for all.
By clearly defining Tower's focus, the company speaks directly to the problem its clients and prospects are facing, demonstrating Tower knows what payers want and need.
Back to a specialty network…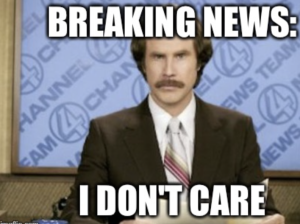 NO ONE CARES ABOUT YOUR NETWORK.
What buyers care about is their combined ratio (if an insurer) or controlling costs and return to work (if a self-insured employer).
If you can directly show how your PT/imaging/DME/whatever network reduces combined ratios, controls costs and improves RTW, then AND ONLY THEN should you talk about HOW you do that.
What does this mean for you?
Be like Rita.