What's missing from the debate about AHCA and ACA is any discussion about what's making premiums so damn expensive.  We are arguing over what we pay, not what we're paying for.
That makes zero sense.
AHCA makes older folks pay more, and lets younger people pay less for health insurance. But it's a zero-sum game; all of us are going to pay, we're just arguing over who pays how much.
That's not to say ACA was much better at "bending the cost curve". Most real efforts (excepting Medicare physician reimbursement changes) were taken off the table during the negotiation process, so we were left with ACOs, medical homes, outcomes research, and "death panels" instead of:
federal drug price negotiation,
re-importation of meds from Canada,
requirements that new procedures demonstrate higher efficacy and lower cost,
stringent controls on medical devices, and
publication of prices and outcomes by provider.
ACA was – and is – an attempt to get insurers to compete for customers by lowering the cost of care. Some – Centene, Molina, Fidelis, and a few others – are succeeding, but the big commercial plans are mostly failing, resorting to hoary old "cost containment" techniques such as higher deductibles and copays instead of real innovation and effective branding and marketing.
This is especially striking as healthcare outcomes in the US are pretty awful, and research clearly proves spending more on physician care does NOT produce better outcomes. In fact, all credible research indicates the US lags well behind other developed countries in terms of health outcomes.
Link between health spending and life expectancy_ US is an outlier – Our World In Data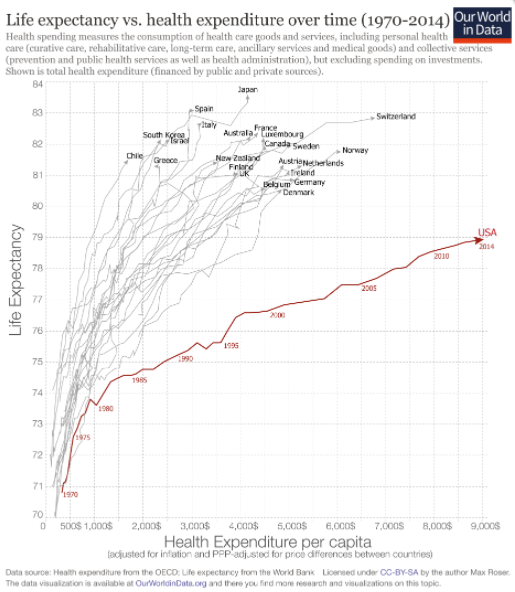 We pay more – a lot more – for health care than other countries.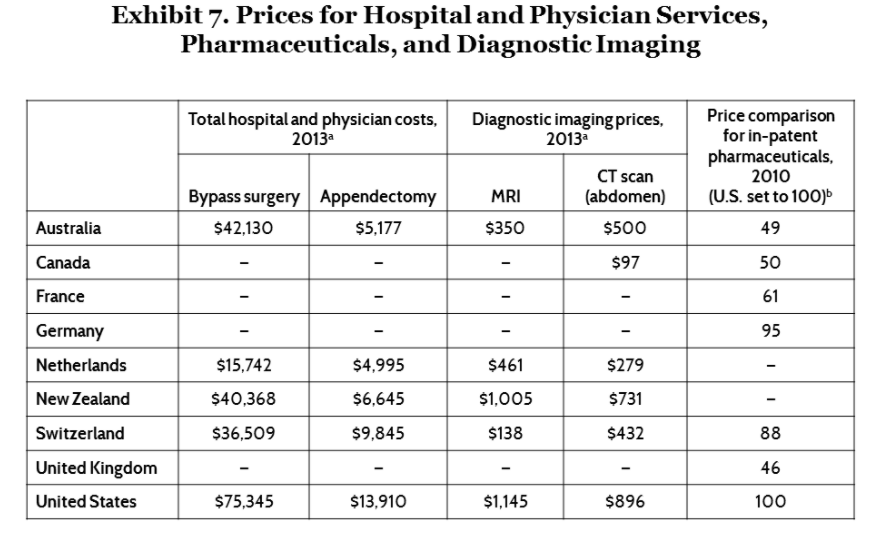 So, here's the solution – but one our politicians won't pursue because they can't afford to piss off the healthcare lobbying industry.
Cut what we pay for medical care, drugs, facilities and other services, and reduce the volume of services we pay for.
What does this mean for you?
Medical care drives premiums, and if we don't deal with medical care, we'll never control what you and I pay for insurance and taxes.