Some variation of "single payer" healthcare is going to happen, for one simple reason – the current "healthcare system" is going to blow up.
People are  broke, fed up, and angry – and support Medicare for All.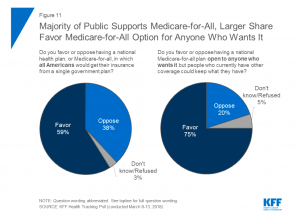 Health insurance is not useful for most of us: many can't afford the deductibles, and premiums are just stupid expensive.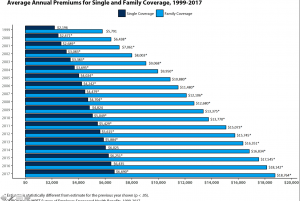 The people running Washington aren't interested in or capable of fixing anything, they just want to blow stuff up.
While most think Medicare for all will happen, I lean more towards a standardized "Medicaid for all" option.  Medicaid:
allows for a lot of experimentation by states,
serves a much broader population,
is focused on the biggest problems in healthcare – the disabled, poor, disenfranchised, chronically ill, addicted, and
is a lot easier to understand than the alphabet soup of Medicare A, B, C, D etc.
Our last best chance of keeping the "healthcare system" we had was the ACA, a solution rooted in a Heritage Foundation plan that relied on private insurers. When the GOP gutted it, the writing was on the wall.
Here's a quick summary of steps Republicans took that harmed ACA. (more here; a LOT more here)
Removed funding for risk corridors which kept co-ops and other plans alive
Didn't expand Medicaid in 17 states
Hobbled ACA marketing efforts in multiple states
Sued the Obama Administration to block premium supports
I don't know when this will happen, I just know that it will.