I'm reading Uwe Reinhardt's last book, Priced Out. Reinhardt, a universally respected and admired economist with a strong focus on healthcare, died in late 2017. He left a legacy of curiosity and compassion – and practical results.
Reinhardt was instrumental in convincing the government of Taiwan to implement a simple and very effective single payer healthcare system.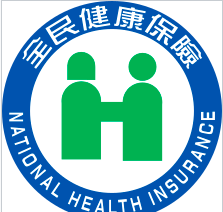 Besides an 80% patient approval rating, Taiwan's system:
allows people to see any provider they wish
is funded by a payroll tax, with some contributions from other government funds as well as patient copays (which are quite inexpensive)
has the lowest administrative expense in the world – 2% of total cost
every member has a smart card with their medical records and other key data encrypted. This enables any provider to quickly access key information.
costs about a third of the US system.
It is by no means perfect; global budgets and a perceived lack of doctors and nurses are frequently noted as problems.
Yet it has addressed many of the problems we have with our system – medical record transferability, patient costs, paperwork, overall expense, and administrative expense.
What does this mean for you?
The more you know, the better it is.