President Biden's HHS Secretary announced a major new Rule addressing surprise billing for out-of-network emergency services last week. While not yet final, the Rule – and subsequent modifications – may address a major cost area for workers' comp.
To be clear, the current version only applies to "group health plans, group and individual health insurance issuers, carriers under the Federal Employees' Health Benefits (FEHB) Program…"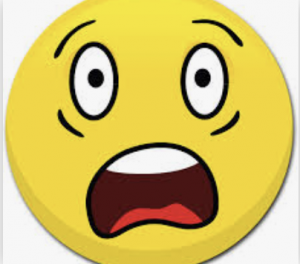 The Rule happened because providers are bankrupting patients by charging ungodly fees for out of network services, and payers aren't covering those fees.
Quick highlights on the Rule…
it goes into effect January 1, 2022
for health plans that cover any benefits for emergency services, the rule requires plans to cover emergency services without any prior authorization and regardless of whether a provider or facility is in-network
it applies to:

most emergency services,
air ambulance services from out-of-network providers, and
non-emergency care from out-of-network providers at certain in-network facilities, including in-network hospitals and ambulatory surgical centers.
I wrote about this issue a couple years ago..
While this has made headlines in the private insurance world, it has yet to get much attention from work comp insurers. That may be because comp payers are pretty unsophisticated about facility billing, despite claims from bill review departments/vendors to the contrary. (there's legislation in Texas that deals with a very narrow slice of the issue; it will have almost no impact on the problem save for patients treated at a federal medical facility)
Congress has been blathering about "solving" the surprise medical bill problem all year – making as much progress as usual, that being none. That's largely because the PE-owned medical service companies are spending tens of millions fighting legislation intended to stop surprise billing.
What's clear is while the PE firms may win this battle, they will certainly lose the war. The surprise bill fiasco will generate huge returns over the short run, but lead to major reform as voters get madder and madder about this legal theft. The PE firms fully understand this. They are fighting to preserve their right to rip off patients as long as they can, and will keep doing so until voters rebel.
That "war" has now heated up – in a big way.
Work comp folks can jump into the fray by encouraging their state legislators to include work comp (and auto for that matter) in the list of payers covered by state surprise billing laws – About 18 states have comprehensive surprise billing laws today; many other states' laws deal with parts of the issue.
What does this mean for you?
If work comp is included in the ban on surprise billing, good news indeed.
If not, expect even more charge-shifting to work comp patients.