We're plowing thru the responses from 400 front-line and management folks who responded to HSA's first Survey of Opioids in Workers' Comp; thanks to CID Management for sponsoring the Survey.
Thanks also to the folks who took the time to complete the Survey; they'll each get a detailed Survey Report (out in a couple of weeks). Fellow New Englander Andrew Burton won the drawing for the iPad mini; here's the handsome devil himself…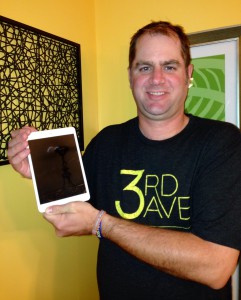 Here are a few of the initial findings;
more than 80% of ALL respondents said opioids lead to addiction, increase disability duration, and increase the risk of fraud and abuse
more than half think the problem is getting worse or significantly worse
that's not to say respondents think opioids have no place in work comp, in fact more than 90% believe there is an appropriate role for opioids
over 94% of both groups indicated 

the treating physician

 was their pick for "whose responsibility it it to manage opioids"
over 45% of both groups believe payers have been somewhat or very ineffective in addressing opioids...the cause of this is primarily due to regulatory restrictions, although internal obstacles are considered a very significant contributor as well.
Re solutions, about 80% listed

peer/physician review for claims > 90/180 days,
drug utilization review,
random drug testing, and
opioid agreement/contracts as components of the ideal solution.
Lots more to come as we've got a couple gigabytes of data to review and cross-tabulate.  There will also be a webinar on the Survey results in early November, and I'll be at CID-M's booth in Vegas to answer questions about the Survey as well.
Will get you more details shortly.