I'd give it a B-.
Let's start with enrollment…
All in, there's about 6.5 – 7 million new non-elderly insureds via public and private exchanges to date. The total increase in non-elderly insureds from 2013 to 2014 was just under 9 million (this includes employer-sponsored insurance and governmental programs).
While there's no completely precise way to get to an accurate number of exchange enrollees, by far the best source for most info is Charles Gaba.
According to the latest estimates, between 32 and 36 million remain uninsured. (the definition used for the latter figure is "at the time of the interview"; as definitions vary, one has to be careful when comparing reports).
Regardless, there's been a dramatic decrease in the uninsured population since 2010…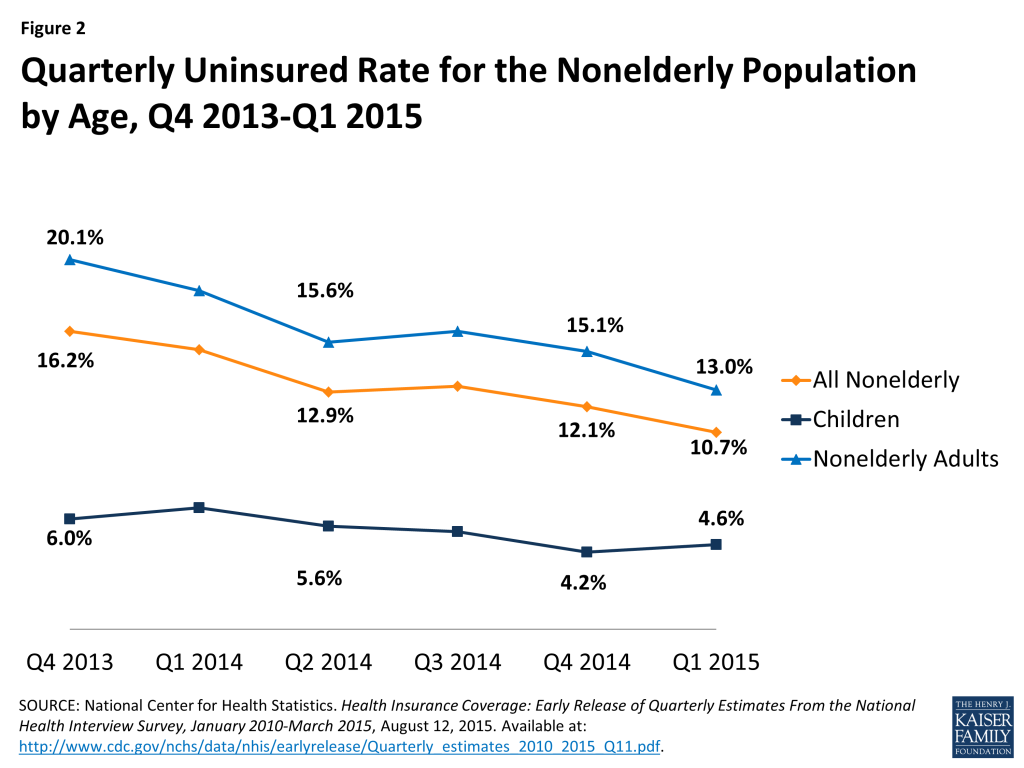 Yes, the number of uninsureds remains higher than the original CBO projections. And no, that's not surprising, given a number of states with a ton of uninsured citizens rejected the Medicaid expansion. According to the CDC,
In Medicaid expansion states, the percentage of those uninsured decreased from 18.4% in 2013 to 13.3% in 2014. In non-expansion states, the percentage uninsured decreased from 22.7% in 2013 to 19.6% in 2014.
About 21% of the 36 million are either undocumented or legal immigrants who've been in the US less than 5 years; this population is not eligible for governmental programs or subsidies.
Tomorrow – costs.