Friend and colleague David Deitz, MD, PhD, was kind enough to provide his perspective on two seemingly-unconnected items in the current issue of the New England Journal of Medicine that are highly relevant for medical providers treating occupational injuries.  Here's his view:
Deitz – The first is an editorial by Drs. Thomas Frieden and Debra Houry from the Centers for Disease Control (CDC) reviewing the new CDC opioid prescribing guideline. It's a concise review of what led the CDC to develop the guideline, as well as a clear statement of what CDC hopes to achieve. The money quote is this one: "We know of no other medication routinely used for a non-fatal condition that kills patients so frequently."
Included in the same issue is one of a regular series of Images in Clinical Medicine – this one entitled Resolution of Lumbar Disc Herniation without Surgery. You don't need a medical education of any kind to interpret this one – the pair of MRI images beautifully demonstrates a large disc herniation which resolves over a 5-month period. Nothing surprising to students of low back pain, there is abundant literature demonstrating that the best care for the majority of patients with lumbar disc herniation is conservative – maintaining physical activity as much as possible while waiting for the natural resolution demonstrated again in this case.
While I don't think the Journal editors intended the irony, it's sobering to think about how many opioids have been prescribed to injured workers over the last 20 years for this condition, and its (often unnecessary) surgical consequences. One of the most common conditions in WC, and a routinely-prescribed medication with potentially fatal consequences. Hopefully, we're starting to do better.
Paduda – In a related piece, Michael Van Korff ScD andGary Franklin MD MPH summarize the iatrogenic disaster driven by opioid over-prescribing.  Over the last fifteen years, almost 200,000 prescription opioid overdose deaths have occurred in the US, with most deaths from medically-prescribed opioids.
Doctors prescribed opioids that killed well over a hundred thousand people.
Here's one…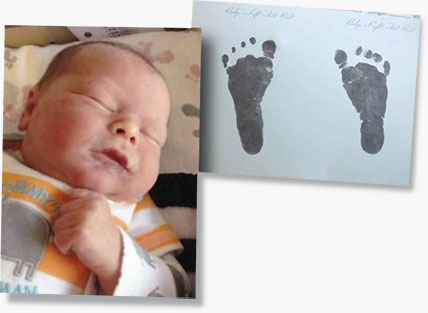 Today, about 10 million Americans are using doctor-prescribed opioids; somewhere between 10% – 40% may have prescription opioid use disorder – they may well be addicted.
Van Korff and Franklin note that 60% of overdose fatalities were prescribed dosages greater than a 50 mg morphine equivalent.
This despite evidence suggesting "neither high opioid dose nor dose escalation improves patient outcomes."
The authors suggest three immediate steps we can take:
Avoid ill-advised and unplanned initiation of COT (chronic opioid therapy). Don't prescribe more than 10 pills initially, check the Prescription Drug Monitoring Program database, educate the patient.
Regulators and legislators need to change policies and regulations to reflect what we KNOW about COT and its inherent dangers.
Considerably enhance population surveillance of opioid prescribing and safety.  The FDA should expand its postmarketing surveillance program for long-acting opioids to patients using short-acting versions.
What should you do about this?
Do NOT allow opioids for "herniated" disks.  (I know, easier said than done…)
Require a pre-auth for ALL acting opioid scripts, and all increases in dosage above 50 mg MED.
Wherever and whenever possible, ensure prescribing docs check PDMPs, educate patients, limit initial scripts, complete an opioid agreement.
Educate patients – for those already on excessive dosages, have your nurses contact the patient to educate them on the potentially fatal risk inherent in long-term use of opioids.