Yep, it's your fault that the popular press smacks you around, citing a few examples of alleged insurer screwups as proof that you're all a bunch of cold-hearted, nasty, lazy incompetents motivated only by profit.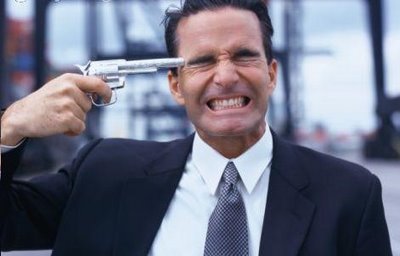 When was the last time your company actually talked publicly about the good stuff you do?  The patients you help?  The above-and-beyond service you provided to the paraplegic who needed something expensive and special that you approved so they could get on with their life? The spouse you spent hours on the phone with, explaining how work comp works, when the checks would be there, how you'd make sure her husband would get the care he needed?
The hugely expensive inpatient drug detox to help a long-term opioid user get clean, get her life back, and perhaps return to work?
(update-  the good folks at Midwest Employers are sharing their work on YouTube.) Kudos to MWECC – and here's hoping a) they do more of this and do more to publicize it and b) others follow suit)
The lengths you went to to prevent a young woman from being subjected to cervical implant surgery, knowing that the outcomes for patients with her condition were universally poor?
The dangerous drug interaction you prevented, despite the screams of protest from the claimant's physician and/or attorney?
Wait…you never publicly talked about this?  Never once mentioned it, much less actually – God forbid – used this an example of the good work your people do?
Never published a case of the month, or sent out a release honoring one of your employees for going above-and-beyond in helping a work comp patient?
Then stop your bitching about ProPublica, NPR, the plaintiff's bar, and muckraking journalists and bloggers.  Because it's your fault.
There are a bunch of reasons why insurers, TPAs, and funds don't do this – all of them short-sighted, ignorant, and indefensible.  Fact is, if you don't tell your story, others will. And in the work comp industry's case, those "others" have bludgeoned you near to death with some true, real life examples of major screwups, along with many mis-interpreted, mis-understood, or just plain BS examples of alleged incompetence and/or misconduct.  I've spoken with several industry executives, and all decry the silence – their employers' silence.
We are in an election year, folks.  We are hearing about opt-out, about alternatives to workers' comp, about a "broken system", about how poorly you serve "claimants' (I hate that word).
What does this mean for you?
Worker's comp isn't broken.  
But if you don't get off your butt and show why, it damn sure will be.