After several years of intense activity and billions of dollars invested in the work comp service industry by a score of private equity investors, it's time to take a step back and figure out what's worked, and why.
And what hasn't. Namely outsourcing and offshoring customer-facing tasks…

(this is the first in a several-part series)
This isn't about what's worked for investors, but rather what works in work comp – better service, fewer screw-ups, improved patient care, lower cost.
For those not steeped in workers' comp, a bit of background is critical.  Vendors winning a big national contract may just be getting a "license to hunt"; the executive's signature on the contract is just the start of the real heavy lifting. Success is about the wholesale sale and the retail sale.
To translate a contract into revenue, vendors need to understand how REAL decision makers – the front-line folks – work, what they want and don't want, like and don't like, how they are evaluated, assessed, and bonused, what's important to their bosses, how their IT systems and applications and security works and interfaces/doesn't interface with the vendor's systems/apps/security. Sure, every vendor thinks about this and works at it, but not many do it well.
More to the point, every encounter with an adjuster, case manager, or patient is critical to the outcome of the claim. An angry or upset patient will call an attorney, a satisfied patient will not.
With that as a basis, let's talk about what happens when investors who don't understand this buy work comp service companies.
With its strong focus on growth and debt service and cost cutting, the new owner employs a strategy that's worked really well in other industries; reduce costs thru automation, off-shoring, and out-sourcing.
Their thinking is that many of these tasks can be handled faster/cheaper if a computer does them.  If a computer can't, then someone in Asia, South Asia, or Central America can.  After a consulting company does an analysis of workflows, operations, and systems, the vendor's US operations are shut down, work is outsourced, and the owners watch the profits leap.
Except, they don't.  Leap, that is.
That's because you can't automate or outsource customer service.
Customer service is delivered in every encounter with every current or potential customer. It requires a boatload of pre-work:
developing your products and services to increase the chance for success and reduce the opportunity for screw-ups;
building IT systems that deliver the necessary information to those who can act on it when they need it in a form they can understand;
hiring, paying, and motivating workers with service at top-of-mind; and
training, re-training, and educating workers so they are confident and capable.
Then, it's about execution.
ensuring your customers can understand what your people are saying and vice-versa;
empowering your people to address and resolve every issue for anyone who calls, emails, tweets, or instagrams;
connecting those customer-facing people with management and staff so the lessons they learn, complaints they here, and opportunities they identify can be used to improve your core products and services;
quickly and with minimal red tape.
We've all had frustrating customer service encounters with poorly-prepared customer service reps that don't seem to grasp an issue, can't address a specific problem but seem to think they can, or are difficult to understand.  This is NOT a slam at those reps, but rather at the companies that employ them.  Putting a person in a position where they don't have the tools to do the job is a management failure.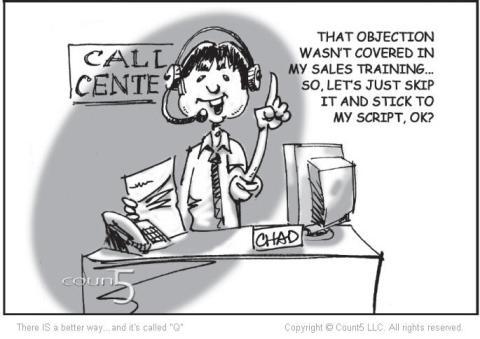 The front-line, desk-level work comp professional has no time to deal with "customer service" that isn't.  Claims adjusters and case managers need their issue resolved now. Not after lengthy conversations, multiple voice mails and transfers and back-and-forth emails, now.
That's because their "customers" – workers comp patients and their employers – are anything but standardized.  State regulations, employer requirements, patient needs and wants, physician/provider policies, and the adjuster/case manager's individual work style make for for complex and constantly-evolving workflows.
Simply put, while much of this can be standardized, documented, and scripted, some cannot – and it's those encounters that spell success or failure for vendors.
The problem facing investors is this: automating, outsourcing and offshoring customer-facing activities has been wildly financially successful in many other industries.  
Not so much in workers' comp, where every encounter with an adjuster or patient is critical to the outcome of the claim.
Some have learned that lesson, but many have not, and that's the subject of tomorrow's post.