For those wondering why the GOP appears to be walking back its promise to "rip out Obamacare root and branch", here's why this is a whole lot harder than one might think.
And why the political realities make this picture far too real for the incoming Congress.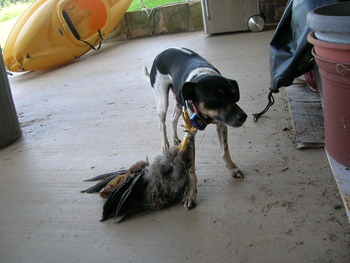 The GOP has long prided itself as the party of fiscal responsibility; Speaker Ryan and Majority Leader McConnell have assailed ACA as unaffordable and a budget-breaker. However, among the myriad issues inherent in healthcare reform is this – repealing ACA would bankrupt Medicare's hospital insurance fund next year.
(It would also alienate many who voted for Trump...but that's another story.)
When ACA was passed, there were financial trade-offs put in place to address winners and loses in an attempt to make the law as budget neutral as possible.
Insurance companies, drug companies, device manufacturers, and hospitals paid higher taxes or got lower reimbursement because they were going to get a whole lot more business as millions more people got insurance. Specifically, hospitals' Medicare reimbursement has been changed – in part to eliminate payment for medical mistakes and re-admissions, and in part by altering reimbursement mechanisms and formulas.
ACA also included a 0.9 percent payroll tax on the wealthy individuals earning more than $200k or couples making more than $250k.  This raised $63 billion, which went to fund Medicare's Hospital Trust Fund.
The combination of lower total reimbursement and more revenue extended Medicare's solvency by 11 years. Without ACA, the Trust Fund is bankrupt next year.
If the GOP repeals the ACA or eliminates the 0.9 percent tax on the very wealthy, Medicare Part A is technically bankrupt.
The incoming President, Congress, and HHS Secretary are facing the very same tradeoffs and complexities their predecessors faced in 2010 – health care is horrendously complex and inter-related.  There are no simple, easy answers.
What does the GOP do?
From here, it looks like they have a couple options.
Repeal it, pass their own health care reform legislation that makes major changes, and claim success.  
As noted above, and as we've seen over the last five years, changing the US healthcare system is brutally hard, there are way more unintended consequences than anyone could predict, and there are no simple answers. There is just no way they can cobble together legislation anytime soon that will address ACA's issues and not result in a gigantic clustermess.
Repeal ACA in two or three years, with the promise they'll come up with a replacement in a year or two.
Without a credible replacement, insurers and healthcare providers are going to panic. Expect insurers to exit the individual and small group health insurance markets in droves. Democrats will use Medicare's pending insolvency to bludgeon Republicans in the mid-term elections.
Rebrand ACA as TrumpCare, make a couple tweaks around the edges, declare victory, and go home.
This gets my vote as most likely, primarily for the reasons noted above. Now that the GOP owns health reform and Medicare solvency, Democrats are going to tie the issue around their necks like a dead chicken.
For a more detailed discussion of the issue, here's a good synopsis from Politico.
Later – Hospitals and Medicaid – it's pretty scary. 
What does this mean for you?
Don't be lazy. Healthcare reform is hugely complicated, and for those of us – that means you – invested in the industry, what's about to happen is far too important for you to ignore it or pay it little heed.