MCM's Telemedicine Week continues with a couple more use cases and a quick summary of where things are going – with the caveat that we're only just beginning to understand what this is, how it can be used, what the obstacles and limitations are, and how accelerating technological changes will affect tele-…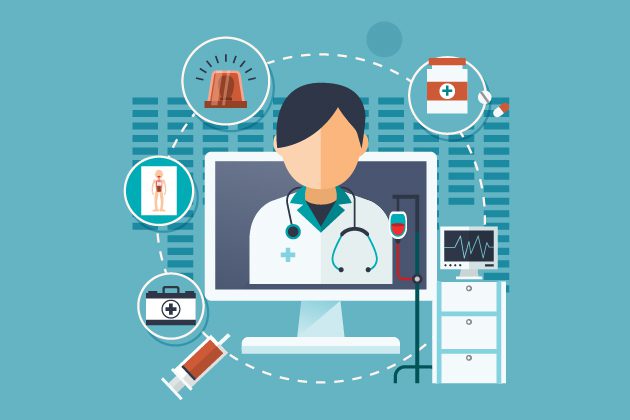 First up, CHC's white paper authored by colleague Peter Rousmaniere. CHC has a broad suite of tools used for everything from recorded statements to triage to initial clinical "visits". The case study discussions provide a glimpse into the future, as there's a lot of crossover between and among the use cases.
HSA consulting client MedRisk launched it's telerehab program last year, and takeup has been strong. To date, patient reaction is quite positive, driven in large part by high satisfaction from one-on-one interaction between the patient and therapist. The white paper provides a detailed review of everything from technology to applications; a wealth of references are cited for those interested in more detail.
From here, where?
Wearable technology has yet to be incorporated into services, but I expect it will be soon. Devices that track range of motion, force, and acceleration will be used to monitor home exercise and help assess patient readiness to return to work.
Other devices will assist in diagnosis and patient monitoring, alerting both patient and clinician to potential problems or conditions that may affect recovery or determine treatment paths.
Peer reviews can be improved by virtual visits, enabling the peer review physician to interact with the patient without the expense and hassle of meeting in person.
Barriers
Represented patients may be loathe to schedule tele-visits if their attorneys don't understand or support tele-services.
Regulations are going to be playing catch-up for the foreseeable future. Issues related to reimbursement, admissibility, liability, confidentiality and the like will take time to work through.
Change aversion will be the highest and toughest barrier. We all know workers' comp can be hidebound and kludgy, with participants looking for "reasons why not rather than opportunities to."
All that said, the more we learn about tele-services, the clearer it is that this is going to be a major change driver.
What does this mean for you?
Get with it.