In the State of the Union address, President Trump said:
"We must get much tougher on drug dealers and pushers if we are going to succeed in stopping this scourge,"
There was only a passing reference to treatment, and there's been no appreciable effort from the White House to expand treatment.
That approach has not and will not work. Period.
Equally troubling, the White House has sidelined professionals in favor of political appointees with little knowledge of or experience in dealing with opioids, the opioid crisis, pain management, or treatment. Politico:
"Among the people working on the public education campaign that Trump promised is Andrew Giuliani, Rudy Giuliani's 32-year-old son, who is a White House public liaison and has no background in drug policy…"
This is both personal and professional for me.
A family member in law enforcement ran a drug task force in a major city.  He died in the line of duty, leaving a gaping hole that will forever be an unbearable burden.
Our daughter and her husband deal with the opioid crisis every day in their jobs working in Emergency Departments. They see the futility of enforcement-based approaches several times each shift, and it is a crushing burden.
Patients with Substance Abuse Disorder (SAD) will do anything to or for anyone to get their drugs. Prostituting their kids, stealing from parents, abandoning their families…if people will do this, the risk of a jail sentence is NOT going to get them to stop taking opioids.
And the suppliers are making hundreds of millions of dollars every week…Nothing will prevent new ones from replacing any pushers unlucky or stupid enough to get caught.
The problem is both demand and supply.
Supply can be laid directly at the feet of opioid manufacturers and distributors. They lied, they knew they were lying, and they kept lying about the addictive risk of opioids. They convinced prescribers that addiction risk was so low as to be unimportant for patients that "truly had pain."
Now that they've created demand – millions of users, they stand aside, blaming their victims for using the products pharma knew would cause addiction. Unable to obtain prescription opioids, users switch to heroin.
Purdue, Endo, J&J, and other opioid manufacturers created an incredibly "loyal" customer population of patients who will do anything to get their drugs.
We desperately need a major expansion of treatment programs and funding for those programs.
We do NOT need any more dead law enforcement officers, burnt-out first responders, bankrupt governments, profiteering private prison operators, devastated communities and ruined families.
But that's exactly what we'll get with a law enforcement approach to opioids.
I am deeply troubled that the President has done nothing to increase treatment, to add funding, to staff the Office of National Drug Control policy with people who have a clue.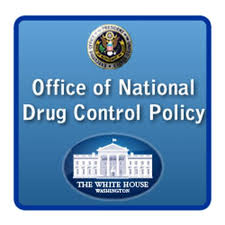 The Administration has not appointed a director for ONDCP. A young man with no credentials or experience or demonstrable ability was the Deputy Director of ONDCP. The President's budget proposed slashing ONDCP funding by 95%, a move that prompted fellow Republicans to promise to fight the cuts.
One example is telling. A program slated for major change is the High Intensity Drug Trafficking Initiative, the single most important program focused on fentanyl. According to one expert, moving the program out of ONDCP;
"does not make practical sense. Imagine taking the responsibility of emergency response away from the CDC in the middle of the Ebola emergency. It would never happen,"
What does this mean?
Without a focus on treatment, there is no change.