Hurricane Florence will devastate much of North and South Carolina and parts of Virginia as well.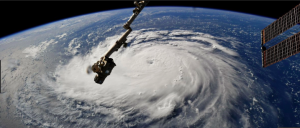 Florence will have some impact on workers' comp – and in some ways already has.
Industry capacity – The work comp insurance market remains soft, and until and unless capital dries up, it is likely to remain soft. Insurance stocks took a hit as investors anticipated major losses, and the catastrophe bond market sunk as well. Total projections for insured losses range from $12 to $20 billion, a range that is well within the financial capacity of the industry.
If current rainfall and storm surge forecasts prove accurate, projected losses can be absorbed without undue stress. I don't expect Florence to affect work comp premium rates.
Preparing for service delays – In conversations with work comp home health care, PBMs and other work comp patient service providers, I learned that these companies are doing a lot to prepare, including:

sending patients additional medications, soft goods and consumables in case mail services are disrupted
re-locating patients to facilities in case home health care providers can't reach patients' homes, or their homes lose utility services for extended periods
testing their backup and business interruption processes to ensure they can stay functional
re-scheduling office visits, therapy sessions, IMEs and other services

Post-storm cleanup and rebuilding – There will be two employment effects – Storm recovery companies will hire thousands of contract workers to help clean up debris and damage from the storm surge, wind damage, and flooding. Most of this will take place in the next couple of weeks. Rebuilding will – of course – take much longer, and will increase hours and wages in construction, logistics, and other industries.  Hiring and payroll increases won't be enough to move the national needle, but it will be material in the affected states.
As many of the clean-up workers will be temps, there will be a localized and very short-term uptick in claims.
The bigger story here is future storms will be larger, more damaging, and perhaps more frequent.
Harvey's rains were almost 40% more intense due to global warming. Changes to the jet stream associated with changing weather patterns have affected Florence's path.
What does this mean for you?
The climate is changing; weather will too.  Those who deny this do so at their peril.