With 20+ interviews to date, we are starting to see some patterns in responses.
For those unfamiliar with our annual survey, click here to get access to public versions of the last dozen-plus Survey Reports.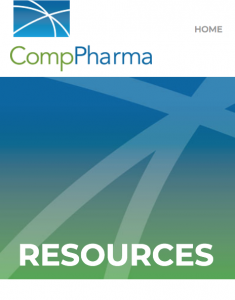 Respondents are the folks in charge of the pharmacy programs at major work comp insurers, TPAs, state funds, and self-insured employers. Drug spend ranges from $200 million plus to $1 million.
Quick takeaways:
Spend continues to decrease; haven't totaled up the numbers yet but my guess is it's a high-single-digit drop from 2017 to 2018.

A big cut in opioid spend is a major contributing factor

Transparency is the biggest single issue in work comp pharmacy; respondents aren't happy with the level of transparency, are frustrated with the lack of clarity around AWP, and want more detail on pricing.
That said, respondents generally acknowledge it's fine for PBMs to make a margin, they just want to make sure that margin is reasonable.
Opioids remain perhaps the biggest issue, but many payers have made remarkable progress in reducing both initial and chronic opioid usage.
Compounding is seen as all but dead, crushed by aggressive moves by payers, regulators, and legislators.
Specialty medications while not yet much of an issue, may well be especially if assumption laws for pubic safety workers gain more acceptance.
There's a lot more to come; we'll be wrapping the data collection part of this year's effort in a few days.  If your organization's pharmacy program management person  wants to participate – and get a detailed, respondent version of the Survey report, let me know via the comment box below this post…