Flooding and wildfires are causing increased rates of cancer, asthma, and other respiratory ailments among the people exposed. These events are getting larger and more frequent, a reality that will affect the work comp industry.
Notably, we understand a lot more about the long-term health effects of disasters due to tracking the health status of individuals affected by the attack on the World Trade Center. Data indicates higher rates of thyroid and prostate cancer as well as pulmonary fibrosis among those studied.
A well-researched article in the NYTimes this morning shows this is a much bigger issue, citing:
raised levels of carcinogenic PCBs from flooding in Puerto Rico,
significantly higher rates of asthma from Californians exposed to smoke from wildfires, and
sinus problems, skin irritation and respiratory ailments reported by individuals after hurricane Harvey flooded industrial areas around Houston.
Harvey is particularly scary. Research showed benzene, lye, vinyl chloride, butadiene, and dioxin were just a few of the 200+ chemicals and contaminants spread across thousands of acres of residential neighborhoods, parks, playgrounds, schools, and business district by floodwaters.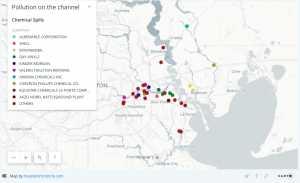 While the long-term effects are far from certain, what we do know that clean-up crews and construction workers likely face significant exposure risks. I wrote about this a couple years ago; given the growing intensity and frequency of "weather events" driven by climate change, we can expect more in coming years.
What does this mean for you?
Occupational illness/disease claims may well increase significantly over the next few years, an eventuality that most employers, insurers, and actuaries have likely not considered.