Like many, I've been spending far too much time obsessing over election results.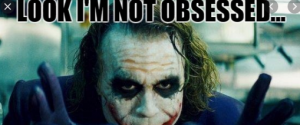 It's a waste of time and energy…and completely useless; rather than dive into Maricopa County absentee ballot trends, time is far better spent figuring out the election's implications.
I'll stipulate that come January there will be a Democrat in the White House, a Democratic majority in the House of Representatives, and probably a very narrow Republican majority in the Senate (although that depends on Georgia's Ossoff – Purdue results and the Warnock – Loeffler runoff).
Here's what this means for healthcare.
The ACA is here to stay – whether it gets fixed is up to the Senate.
The Affordable Care Act needs work, but gridlock may keep it stumbling along.
Biden's wish list includes:
lowering the eligibility age for Medicare to 60,
allowing the federal government to negotiate with pharmaceutical companies over prescription drug prices,
spending $775 billion on caregiving to address the need for home health,
expanding financial assistance for health insurance,
creating a "public option" government health plan, and
changing the individual mandate to ensure folks are incentivized to get health insurance.
Without a Democratic Senate, much of the list (lowering Medicare age, public option, $ for caregiving) is unlikely to happen...but Biden can use Executive Orders to address some key problems.
Expect a slew of Orders on issues including:
expanding family planning services;
expanding value-based care to – perhaps – include pharma (a backdoor way to partially address drug costs);
free and expanded testing for COVID,
transparency on medical billing, and
a mechanism to address surprise bills.
A Biden Administration will double down on the opioid crisis, taking much more aggressive action to make profiteers such as Purdue pay huge penalties. Criminal charges may well be levied against those profiteers along with efforts to reclaim dollars parked overseas by the Sackler family (owners of Purdue).
Of course, this depends on the Georgia runoff, scheduled for January 5 with early voting starting December 20.
What does this mean for you?
Its a lot more productive to focus on the implications and how they may affect you, your family, your community and your business than to worry about stuff we can't control.