There's still lots of money in the peddling of opioids, and lots of misinformation out there about opioid control efforts going too far.
Correlated? You tell me.
The American Medical Association sent a letter to the CDC claiming  "the nation no longer has a prescription opioid-driven epidemic...the AMA urges governors and state legislators to take action [to] remove …. arbitrary dose, quantity and refill restrictions on controlled substances." [emphasis added]
In a letter sent to the AMA that was also published in the British Medical Journal, Physicians for Responsible Opioid Prescribing took the AMA to task, noting the AMA's position is misguided at best:
 There is compelling evidence that many of those currently struggling with opioid dependence and addiction were introduced to opioids through use of medically prescribed opioids used to treat chronic pain. Medically prescribed opioids remain a common gateway to illicit opioid use and are themselves frequent causes of opioid addiction and overdose, even if illicit opioids currently cause the greater number of deaths.
PROP's letter goes on to state:
Suggested dose and duration restrictions are not "arbitrary", they are based on considerable evidence of when harm far exceeds benefit.
I do not know why the AMA is mischaracterizing the CDC guidelines. I do know opioid manufacturers are very, very good at working the levers of power, expert at manipulating government officials, and extremely generous in their political contributions.
The AMA's anti-opioid guideline stance is kind of bizarre, bizarre as in Through the Looking Glass. On the one hand, it is mischaracterizing and decrying CDC guidelines that have been instrumental in mitigating the opioid disaster.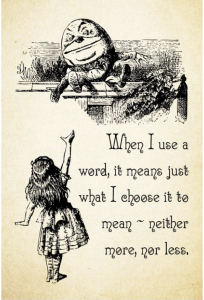 On the other, the AMA is claiming credit for reducing opioid use, deaths from overdoses, and various other positive trends, stating "the [AMA Opioid] task force's recommendations have led to significant progress…"
That's rather bold, considering:
And, of course, those CDC guidelines have been widely adopted by states, and are widely credited with reducing the damage done by opioids.
At times the guidelines have been misapplied, doctors have arbitrarily applied them, and patients have been abruptly cut off. That is NOT the fault of the guidelines, that are just that – guidelines. Rather, it is the fault of those mis-applying them to patients.
What does this mean for you?
The opioid crisis is far from over.
Controlling inappropriate use of prescription opioids is as important today as it has ever been.