The Greatest Country on Earth will not conquer COVID.
Misinformation by "thought leaders" and their followers is the primary reason.
The CDC 's experts no longer believe herd immunity is possible. Instead COVID will become woven into the fabric of everyday life, with new variants popping up from time to time, killing the most vulnerable and sickening thousands of us. Lest one think that's not a big deal, recall the most common version of COVID now circulating in the US came from Britain – and this version is 60% more transmissible than the "original" version. More concerning still, future variants may well be more lethal.
While there are many factors contributing to the herd immunity problem, the biggest driver is vaccine uptake (which contributes to the variant problem).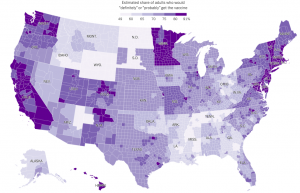 from US Dept of Health & Human Services via NYTimes
Of course, this doesn't help.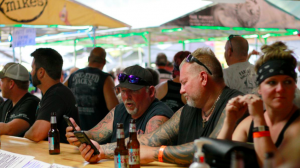 Sturgis ND during Bike Week
Which leads to the key question – why?
Why don't people get vaccinated? Why don't they mask up and physically distance?
Mostly because they listen to "thought leaders", influencers and friends who spread misinformation.
The key takeaway.
Those of us who have followings, however modest, have a moral and ethical responsibility to use that influence for good. Re-posting and re-tweeting inflammatory, wrong, and just plain stupid "information" is reckless and irresponsible.
It can also be deadly.
Do your research before publishing anything – and don't just check "sources" that always support your thinking.
When you make a mistake, own it. Correct it publicly and apologize.
I've made my share of mistakes, so I'm certainly not immune; a few examples are here, here, here, here, and here.