Stuff you may not have seen/thought much about…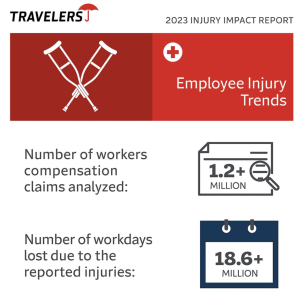 Good work from the Travelers...Analysis of a very large number of WC calms found:
watch those new workers – those with < a year on the job account for more than a third of all WC claims
workers >60 cost more…a whopping 1.4x more than the 18-24 year olds (but only 15% more than the 25-59 folks)
but…the 60+ folks don't get injured as often.
The report is here.
kudos to the folks under the umbrella and WorkCompWire for getting the work done and news out.
you may have missed this – Texas Mutual is getting into the health insurance business.  I've reached out to TM and will be interviewing the new leader. I've a lot of thoughts about this…
the just-hired leader has a wealth of experience
standing up a new health insurance entity in a year is a very heavy lift
regulatory structure is quite different from WC
all research shows market share is the key factor in negotiating provider reimbursement, making it hard for new entrants to gain traction
Then there's the question: "Why did legislators want TM to get into health insurance?" If they wanted to cover more people, expanding Medicaid would have been a lot faster, far less expensive, and much more impactful.
Finally, (somewhat) new WC bill review company accuro solutions acquired Splashlight...Splashlight is also in the WC BR business.  Good to see competition in an industry sector that sorely needs it.