In what can only be described as excellent news, inflation is down to 3.2%.
Further good news – ahead of the heavy Thanksgiving travel week fuel prices are continuing to drop… in 11 states average prices are below $3 a gallon.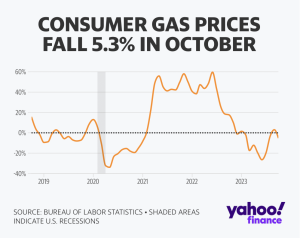 And there's this really wonderful story about a gay professional hockey player's journey...the response to his coming out announcement has been overwhelmingly positive – especially from other pros.
Gotta love the love.