Three pictures tell the story of the biggest problem in workers' comp medical cost management.
A reminder that facility costs are the biggest chunk of medical spend from Kaiser Family Foundation.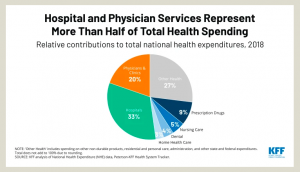 A seemingly-unrelated graphic illustrating the status of Medicaid expansion; blue states expanded Medicaid under ACA, gold-ish states did not.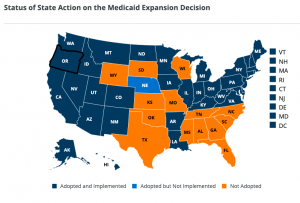 States where work comp facility costs have risen the most – courtesy WCRI.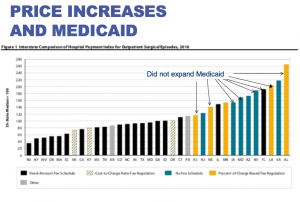 This from Captain Obvious – Hospitals in states that failed to expand Medicaid are using workers' comp as a financial lifeline.
What does this mean for you?
What's your solution?