The US healthcare system is costing you $8000 more than it should.  That's because you – the consumer – are at the mercy of hospitals, insurers, doctors, device companies, pharma.
You know this.
You know the healthcare "system" is designed to make money for healthcare providers, big pharma, device companies, healthplans – not to help you and your family stay healthy and functional. 
You know the healthcare system makes money – buckets of it.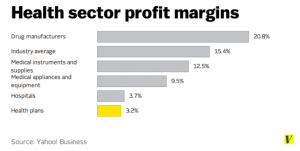 You know we spend way more than any other country, yet we die younger.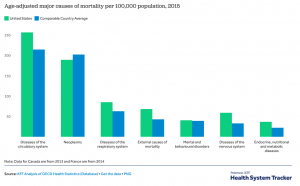 You know  Purdue Pharma made tens of billions of dollars addicting your neighbors and kids, and got away with it for decades.
You know this because the hospital industry has never been more profitable. Oh, and rural communities are losing hospitals because those hospitals aren't "profitable" – despite the fact that rural Americans are losing access to desperately needed healthcare.
You know this because you can't "negotiate" with your local hospital, or insurance company, or pharmacy – because they have all the power and data and political influence, and you have none.
You know this because your healthcare premiums and deductibles and out of pocket costs keep climbing – and your wages don't.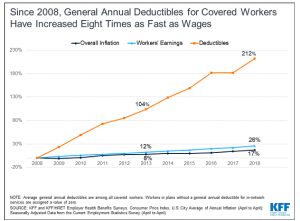 Healthcare is not, and cannot ever be, a free market. A free market requires buyers have the ability to make sellers respond to buyers' needs – yet we all know we consumers have zero ability to make pharma, hospitals, big doctor groups, device companies respond to our needs.
How dysfunctional is this "healthcare system" that costs you $8000 more than it should?
Well, imagine if air travel was like healthcare…(link opens video)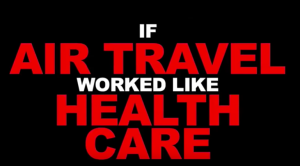 This is why your family is paying the healthcare industry $8000 more than you should – the industry has all the power, we have none.
What does this mean for you?
This will continue until you decide it won't