Individuals and families will spend about a trillion dollars on healthcare costs this year. 
Most of those dollars pay for out-of-pocket costs and your share of employer-sponsored health insurance costs.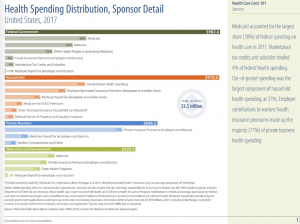 For those with employer-sponsored health insurance, annual premiums in 2020 averaged $7,470 for individuals; $21,342 for families.
Average premiums went up 4% this year, continuing the long-term trend of healthcare inflation significantly exceeding overall inflation.
Over the last five years, premiums increased 22%, more than twice the overall inflation rate (10%).
Then there's out of pocket costs.
Most families with high deductible plans will have to cough up (no pun intended) more than $4,000 before their insurance plan starts paying.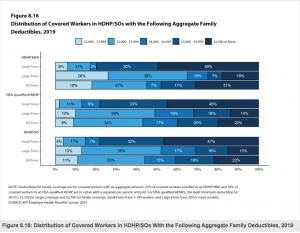 What does this mean for you?
Every year, more and more of your income goes to healthcare.