Hope your holiday was excellent, and above all safe. Had a very small family gathering here in New Hampshire; brined turkey was deliciously moist.
Okay, back to work; here's what I found in the inbox.
Congratulations to Kathy Antonello; she will take over as CEO of Employers Holdings early next year.  An actuary by education and former Chief Actuary at NCCI, Kathy is very knowledgeable, deeply experienced, and an excellent communicator. I've always been impressed by Kathy, good news for all that she is ascending to a leadership position.
Hospitals are hurting
Elective services have plummeted as patients seem to be avoiding medical facilities. Orthopedics suffered the most; admissions during the first two weeks of October were down almost 15% from the two weeks prior.
It is all but certain things have gotten worse over the last six weeks.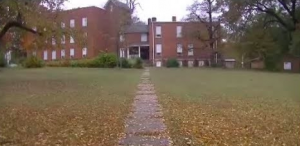 Implication – patients are avoiding treatment for musculoskeletal conditions.
Over the last decade, 134 rural hospitals have closed, with Texas leading the way with 21 closures followed by Tennessee with 14.
Implication – Problems accessing care will result in poorer health and higher mortality for rural folks.
Research roundup
CWCI's latest  Bulletin (available to members only) reports the Golden State:
accounted for 12% – one of every eight – US jobs covered by workers' compensation; and
19.5% – almost one of every five – dollars of benefits in 2018.
If you are curious why everyone pays a lot of attention to California – now you know.
By the way, New York was second with $6.3 billion in paid benefits with Florida earning bronze with $3.6 billion.
Kudos to Alex Swedlow and colleagues for the heavy lifting on this; CWCI's folks extracted the data from the National Academy of Social Insurance's annual WC report. (I am a member of NASI but did not have anything to do with the report.)
Thanks to WorkCompWire for letting us know the fine folk at WCRI published their latest on the impact of early PT for low back injuries; WCRI is hosting a webinar on the topic December 17; sign up here.
Top takeaways, early PT is associated with:
shorter disability duration
lower medical costs
lower utilization
Implication – get low back pain patients into PT as quickly as possible.
Coming up this week – COVID status update. Argh.